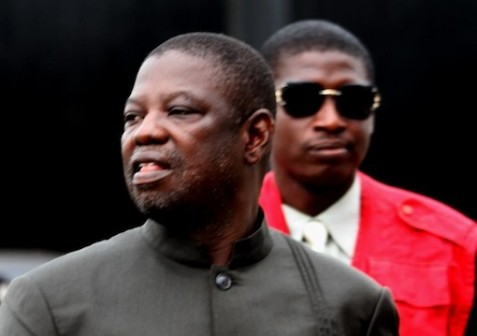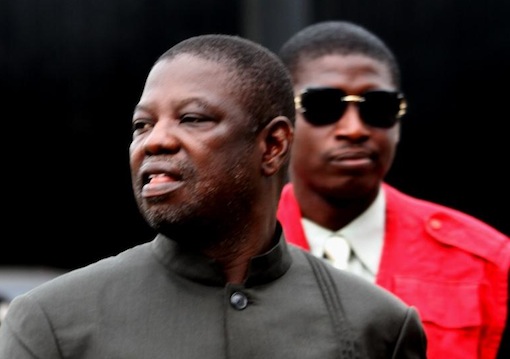 The Economic and Financial Crimes Commission has presented the first witness in the ongoing trial of former Acting Director-General of NIMASA, Haruna Baba Jauro, his brother in-law, Dauda Bistrus Bawa and Thlumbau Enterprises Limited before Justice C.M.A Olantoregun of the Federal High Court Lagos.
The former Ag. Director-General of NIMASA was arraigned alongside his brother in-law, Dr Dauda Bistrus Bawa and their company Thlumbau Enterprises Limited on April 12, 2016 for allegedly receiving gratification from his predecessor Patrick Akpobolokemi to the tune of N156,477,500.
Upon their arraignment, they pleaded not guilty.
At the resumed hearing Wednesday, prosecution counsel Rotimi Oyedepo led in evidence, Christian Okafor, a Senior Assistant Manager in Zenith Bank and also the Account Officer of the third defendant, Thlumbau Enterprises Limited.
Okafor gave detailed explanation on how Thlumbau Enterprises received from NIMASA and other individuals the sum of N180,047,500 between January 6, 2014 and September 16, 2015.
The witness identified the second defendant Dauda Bistrus Bawa as the sole signatory to the account of Thlumbau Enterprises Limited while the first defendant Haruna Baba Jauro is the promoter of the account. He added that the account was in the course of his routine marketing outreach.
He said in the course of that exercise, he met Jauro at his office in NIMASA and indicated interest in opening an account with his bank. The witness further informed the court that the account opening documents were eventually given to Jauro which upon completion, were returned and the corporate bank account was open in the name of Thlumbau Enterprises Limited.
The witness concluded that all the confirmation of those transactions in the Thlumbau account were obtained from Jauro.
The case was adjourned to 18 May 2016 for continuation of trial.