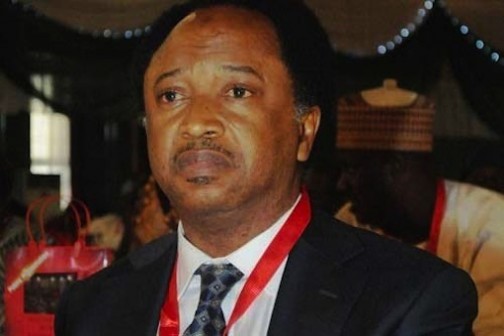 The All Progressives Congress (APC) in Kaduna State on Thursday threatened to expel Senator Shehu Sani for his opposition to the fuel pump price increase.
The party's Acting Publicity Secretary, Mr Salisu Wusono, issued the threat during press conference on Thursday in Kaduna.
"Given his disregard for the party, the APC, Kaduna State has no option but to take further disciplinary measures that may lead to his expulsion from the party.
"How can a senator who passed the 2016 budget that has no provision for subsidy turn around and attack President Buhari for implementing the decision."
Wusono said the state APC is disappointed by the conduct of Sani, who is the Senator representing Kaduna Central.
"How can a politician with any sense of discipline or commitment to the public interest fail to see that the fuel subsidy regime is bankrupt and is no longer in the interest of our people.
" In speech and conduct, he has shown himself incapable of loyalty to our party the APC and our great leader, President Muhammadu Buhari.
"Having ridden on the back of our party and the popularity of Buhari to get to the Senate, Sen. Sani has since abandoned any pretension to discipline or loyalty to any principle," Wusono alleged.
The Kaduna state APC spokesman claimed that the Senator now belongs to the opposition "Peoples Democratic Party (PDP) and masquerading as an APC senator.
"Since he does not have the courage to openly decamp, we will kick him out if he continues with his anti party activity."
He expressed the state APC's support for Federal Government policies and urged party loyalists and the people of the state to also support the government.
"We applaud the courageous actions the federal government is taking to fight corruption and retrieve the public funds that were stolen by some Nigerians."
In his reaction, Sani dismissed the threat, saying he would not be intimidated.
The senator, said through his aide, Sulaiman Ahmed, that the state APC executives lacked the powers to expel him from the party.
"Senator Shehu Sani will not be intimidated by person or group, as he is an elected Senator and only the electorate can decide his fate.
"The Senator cannot stop criticising anti-people policies being promoted by the state government.
"He remains consistent and will challenge policies that are not favourable to the people of his constituency and the Nigerian people in general.
"Sani is a strong supporter of the President Muhammadu Buhari administration, but he is resolute to protect the people of the state."
According to him, the Nigeria Labour Congress (NLC) has the constitutional right to protest against the fuel price hike and removal of fuel subsidy.