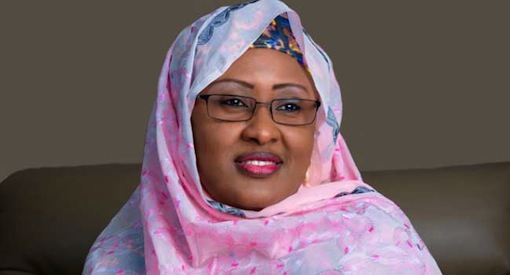 The Defence and Police Officers Wives Association (DEPOWA) Skills Acquisition Centre, Abuja on Friday graduated its first set of trainees, including 14 widows of deceased military personnel.
Wife of the President, Mrs Aisha Buhari, who was Special Guest at the event, commended DEPOWA for the initiative.
She urged the widows, who were among the 26 beneficiaries of the programme, to justify the resources invested in them through the skills acquisition by making judicious use of whatever they got from the centre.
Buhari, who was represented by wife of the Speaker of House of Representatives, Mrs Gimbiya Dogara, said that resources were expended to ensure reality of the programme and urged the beneficiaries to justify the investment.
She described the skills initiative of DEPOWA as one that demonstrated the military authority's concern and commitment to the welfare of members of the barracks community.
Earlier in her remark, President of DEPOWA, Mrs Omobolanle Olonisakin, said 26 persons received six months training in six departments at the centre.
According to her, seven persons were trained in the computer department and five in fashion designing department.
Other trainees, according to Olonisakin, include 10 persons in catering and hotel management department, two in beads and craft department, with one each in cosmetology and general production departments, respectively.
She said that the 14 widows among the graduates were given money to rent shops for one year and other items to start their businesses.
"The pioneer students of the centre were admitted six months ago and our gathering here today is to witness their graduation after tedious theoretical and practical learning.
"Today we have 26 graduates in different vocations, 14 of whom are widows and they will be given trade starter packs and financial assistance to secure shops for their various businesses,'' she said.
Olonisakin commended the graduates for their steadfastness and belief in the management of the centre throughout the period of their training.
She urged them to be industrious and put into use skills and knowledge acquired at the centre.
She said that measures had been put in place to ensure sustainability of the centre's programmes beyond the tenure of the present executive committee of DEPOWA.
The graduation of the trainees is part of activities marking the 2016 DEPOWA week celebration.