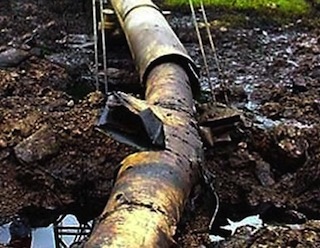 The Coalition of Ijaw Youth Leaders (COIL) on Friday, condemned pipeline vandalism and other criminal activities in Niger Delta.
The group expressed the displeasure in a statement jointly signed by its Chairman, Secretary and National Coordinators, Dr Clarkson Raphael, Mr Fred Brisibe and Mr Fred Afoegba respectively in Lagos on Friday.
It said, "While condemning pipeline vandalism and criminal activities in the Niger Delta, the coalition is opposed to human degradation and ill-treatment.
"Coalition condemns strongly the acts of pipeline vandalism and every other criminal activities in Delta."