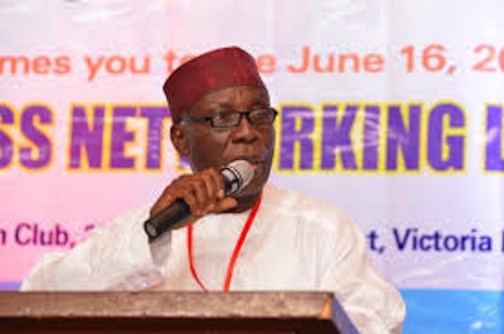 Prof. Victor Chude, the Chairman, National Fertiliser Technical Committee, Ministry of Agriculture, says the Federal Government has no plan of removing fertiliser subsidy now as alleged in some media reports.
Chude disclosed this in an interview on the sidelines of the 2nd Annual West African Fertiliser Stakeholders Forum in Abuja on Friday.
Some reports had quoted Chief Audu Ogbeh, the Minister of Agriculture and Rural Development, as saying that the government had removed subsidy on fertiliser.
He said the subsidy would only be removed after the government had met farmers` conditions of prompt availability and affordability of the commodity.
"Government is not removing subsidy now.
"It would be removed at a fixed period on a condition that farmers get the right fertiliser such as crop and soil specific fertiliser at the right time, early enough before the rains and at a good price.
"Farmers must also have access to credit at single digit interest rate at five per cent and the value to the produce, which is what the Federal Government is working to achieve.
"Once these conditions are met, the subsidy will be removed.
"Farmers would not need the subsidy by then because they will have access to the credit at affordable interest rate of five percent compared to 20-25 percent that banks are currently giving.
"It is only when they have achieved this that subsidy can be removed, " the chairman said.