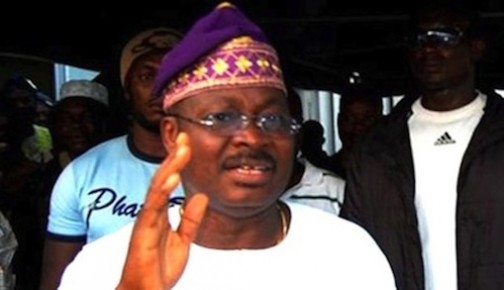 The Oyo State Government has urged its workers to back out of the strike called by the Ayuba Wabba-led NLC while expressing support for the deregulation of the downstream sector of the petroleum industry.
The plea was contained in a statement issued on Sunday in Ibadan by Alhaji Ishmail Alli, the Secretary to the State Government.
The statement said that deregulation of the downstream sector was the best option open to the Federal Government in the prevailing circumstance.
It urged workers in the state not to participate in the industrial action, saying it would invoke the 'no work, no pay' rule.
"Let us remind our workforce that the National Industrial Court had ruled against the strike before the Comrade Ayuba Wabba-led faction of the Nigeria Labour Congress(NLC) ordered its affiliate unions to embark on strike last week,'' it said.
It cautioned "dissenters and non-conformists'' against testing the resolve of law enforcement agencies, which he said, had the constitutional mandate to stop any attempt to breach the peace.
The government urged members of the public to go about their legitimate duties and obligations without fear of intimidation and harassment.
"We are warning individuals or groups determined to hide under the guise of protest to foment trouble or engage in vandalism to have a rethink," it said.
The statement advocated the provision of palliatives by the Federal Government to cushion the adverse effects of the new fuel pump price regime on Nigerians.
"Deregulation appears the most realistic approach to solving the unpalatable experiences of the public in getting fuel at affordable price.
"This will be pending when the necessary infrastructure for local refining of crude oil will be upgraded and expanded.
"We assert that it is the responsibility of those who are against this government policy thrust, such as the organised labour and civil society groups, to canvass public opinion against such policies without intimidating those with contrary opinion," it said.