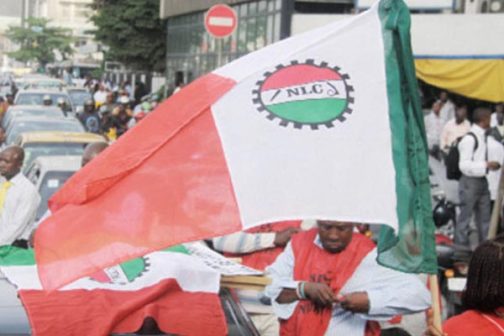 Workers in Mangu Local Government of Plateau were on Monday locked out by the Nigeria Union of Local Government Employees (NULGE) in spite of NLC directive to workers to resume work.
The NLC President, Mr Ayuba Wabba, on Sunday announced the suspension of the strike which began to give room for negotiation with the Federal Government.
Workers in Mangu however met the gate to the secretariat under lock and key as they reported to work.
Mr Ishaku Dawus, a council worker, said that "some us have been here since 7 a.m. waiting for the leadership of NULGE to open the gate for us to enter our offices and work.
"NLC has suspended this strike since last Saturday but our labour officials here are claiming that they won't open the gate until they receive a circular in that regard, '' Dawus lamented.
Contacted, Mr Alex Bitson, NULGE Chairman in Mangu, said: "We can't open the gate of the secretariat because we are yet to receive any circular in respect to that.
"I received a text message from NLC quite okay, but that is the tradition of call off or suspending a strike; we wait to be called, briefed and issued a circular before we could call our workers back to work.
"I believe before the day runs out, we shall get the circular so that our fellow workers can enter their offices and resume wourk, '' Bitson assured.
But the case was different in Pankshin council also in Plateau where the gate of the secretariat was left open as early as 6.30 a.m. to give workers access to their offices.
The NULGE Chairman, Pankshcih Branch, Mr Pankyes Benwuk, said that workers resumed work in compliance with Sunday's directive of the NLC.
"As NULGE officials, we have not received any circular in that regard but just a text massage, which we decided to comply with.
"As you can see we are back to work in compliance with NLC directive to us to resume work as it suspends the strike.
"Even though only few workers resumed today, I am sure by tomorrow the population will swell; many who live in the villages might not have heard."
Mr Hembe Emmanuel, Chairman, Federal College of Education (FCE) Union, said "we as lecturers of FCE Pankshin have resumed work in compliance with NLC directive.''