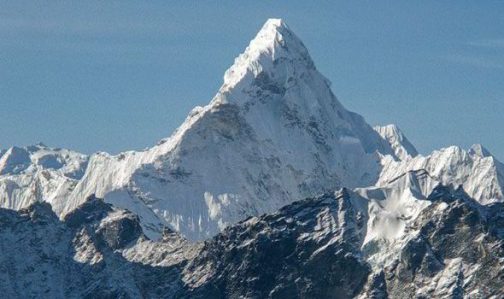 Two Indian climbers who had been missing on Mount Everest were confirmed dead by authorities on Tuesday.
Their bodies were spotted by another team, at the triangle close to the summit, Tourism Ministry official Gyanendra Shrestha said.
"It's at such a great height that it would be impossible to try and carry the bodies down.
"Attempts were on to retrieve the bodies of three other climbers who had died on the mountain in a separate incident, Shrestha said.
The bodies of a Dutchman, an Indian and an Australian, who had died due to altitude sickness on Saturday, would be easier to retrieve since they were located at a lower elevation of 8,600 feet.
By Tuesday, 450 people had climbed the mountain successfully during this year's climbing season, according to the Nepal Mountaineering Association.
Everest expeditions resumed in 2016 after disasters had closed passage the previous two years.