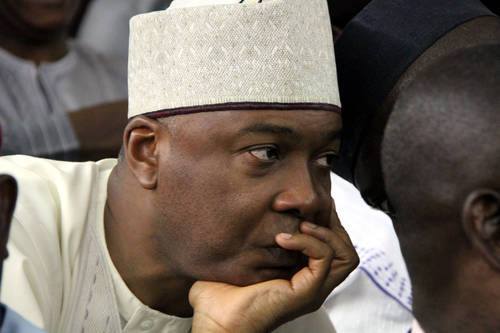 Ayorinde Oluokun/Abuja: The absence of the first prosecution witness, Micheal Wetkas forced the Code of Conduct Tribunal to stand down the continuation of trial of Senate President Bukola Saraki on 16 count charges of false declaration of assets on Wednesday.
The Senate President had arrived at the Tribunal to the cheers of his fast depleting crowd of supporters who hailed him with the usual appellation of "Oloye, Oloye," ahead of the 12 noon resumption of the trial.
But eventually when Mr. Dandladi Umar entered the court room around 12.20 pm, Rotimi Jacobs, the lead prosecution counsel pleaded that the Tribunal should shift the commencent of the trial by 10 minutes as the first prosecution witness is not yet around.
The Tribunal acceded to his request and stood down the case till 1pm.
Though Wetkas has walked into the court room as at the time of filing this story, the Tribunal is yet to reconvene.
The defence has been cross examining the witness for over three weeks now and Jacobs has consistently protested the long drawn cross examination.
The lead prosecuting counsel had accused the defence of wasting time over the cross examination of the first witness to elongate the trial.
However, his appeal that the Tribunal should halt the long drawn cross examination has not been acceded to by the Tribunal.
It is expected that the defence team will continue the cross examination of the witness today.