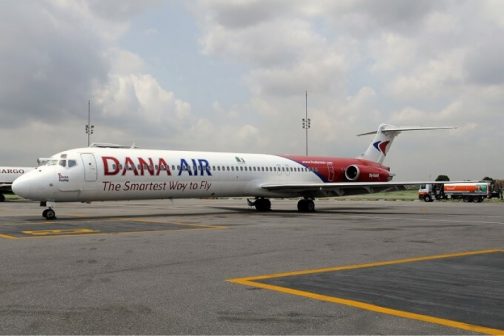 Pilots of Dana Airlines have embarked on an indefinite strike to protest non payment of their salaries.
Following the pilots' strike which began on Thursday, operations of the airline have been disrupted, leading to suspension of flights.
Passengers of the airline remained stranded at various airports across the country.
At the Nnamdi Azikiwe International Airport, Abuja, announcements are made intermittently to communicate the development to customers waiting to board flights.
The spokesperson of the airline, Kingsley Ezenwa, told PREMIUM TIMES the management was working hard to resolve the crisis within a short time to enable it restore normal flight operations.