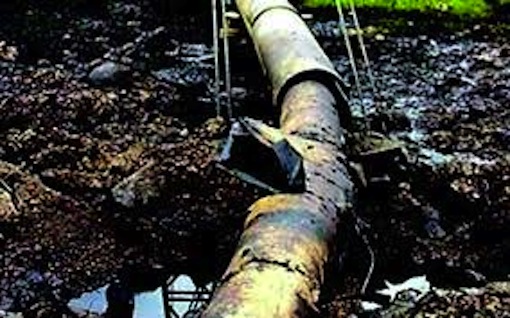 The Niger Delta Avengers militant group has attacked Nigeria's oil installations again.
Less than 12 hours after crippling operations at Chevron's Escravo's oil terminal, the militants struck again, blowing up a large gas and crude pipeline operated by Nigerian National Petroleum Company.
The attack was carried out near Warri, the commercial capital of Nigeria's Delta state.
The attackers taunted Nigerian government that their sabotage was carried out despite the presence of Nigerian soldiers.
"At 11:45pm on Thursday @NDAvengers blew up other #NNPC Gas and Crude trunkline close to Warri," the group said on its Twitter feed.
There was no independent confirmation of the incident. NNPC is yet to react.