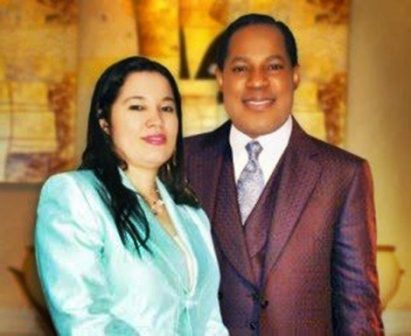 Ex-wife of Pastor Chris Oyakhilome, Anita Ebhodaghe, has denied rumours making rounds in the social media that she was back with the Christ Embassy Senior Pastor.
Reports in some online social media had insinuated that the former couple have reconciled and back together.
To dispel such rumours, Anita posted a message on her official blog where she advised the public not to be misled by such rumours as she had severed all ties with the man she was married to for 15 years.
"It has been brought to my attention that there are persistent rumours and misinformation about my marital status being circulated and I would like to address the certain reconciliation rumours with this statement.
"Further to the formal notification of the dissolution of marriage made by my Solicitors earlier this year, please note that this has not changed; and I am no longer a part of Christ Embassy aka Believer's Loveworld or any such organisation in any capacity.
"I am reiterating this to ensure that no one is misled by the false rumours or unfounded statements 'that show up and are spread from time to time on the Internet.
"Any additional statement concerning me will be issued by my Solicitors, who are my legal representatives so please do not be deceived."
Anita finalised her divorce from Oyakhilome on February 8, 2016, according to a statement by her solicitors, Attwaters Jameson Hill.
The firm confirmed that a decree absolute was pronounced in the High Court of Justice Principal Registry of the Family Division dissolving the marriage.
"Anita Oyakhilome would like to confirm that she is no longer involved in or part of Christ Embassy AKA Believers LoveWorld INC," the statement said.
Oyakhilome got married to Anita, a pioneer member of his church in 1991, and have two daughters, Sharon and Charlyn, together.
Load more