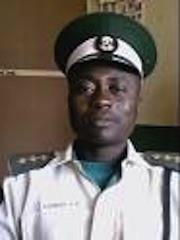 The Traffic Compliance and Enforcement Corps (TRACE) in Ota, Ogun State, has appealed to motorists to strictly adhere to average speed limits in order to save lives and property during the rainy season.
The TRACE Zonal Commander, Mr Adekunle Ajibade, made the appeal on Saturday in Ota in an interview.
Ajibade said there was the need for motorists to desist from excess speeding during the season because most of the roads would be slippery.
He implored motorists to ensure that their vehicles were properly maintained before putting them on the roads.
" When there is good maintenance of a vehicle, it will reduce the risk of developing faults and putting the lives of people in danger, Ajibade said.
He said that the rising rate of accidents caused by articulated vehicle drivers in the country was worrisome and stressed the need to it.
Ajibade explained that the radiator of trucks easily develop faults during the rainy season because water easily enter the engines.