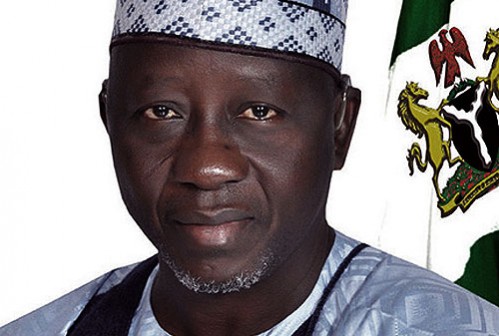 The Independent National Electoral Commission (INEC) on Sunday declared that the just concluded Nasarawa/Toto Federal Constituency by-election inconclusive due to cancellation of votes as a result of over voting.
The Constituency Returning Officer of the election, Dr Wilfred Uji of Federal University, Lafia, Nasarawa State, made this known while announcing the outcome of the poll in Nasarawa, Nasarawa Local Government Area of the state.
Uji cited Section 53 of the Electoral Act which gives the commission the power to cancel election in polling units where there is over voting.
"For Nasarawa/Toto federal constituency, we have a total number of 202,338 registered voters for the election out of which 76,475 were accredited and the total vote cast was 75,826 and we have 74,848 valid votes and the rejected votes stand at 978.
"The cancelled votes taken from the vote cast stand at 39,150 and the four political parties that participated at the by-election scored the following votes, APC scored 46,559; PDP scored 17,068; APGA 11,181 and Labour party (LP) got 40 votes.
"The marginal difference between the APC and PDP is 29,491, and the cancelled votes is 39,150, so the cancelled votes exceeded the marginal difference between APC and PDP as a result of over voting in some polling units of the constituency.
"Based on the relevant laws guiding the commission, we hereby order for a rerun in the affected polling units on Wednesday, June 1 in order to get a winner and such decision has been taken in the interest of peace," he said.
Also speaking, the Supervising Resident Electoral Commissioner for the election, Prof. Habu Zarma, urged the stakeholders of the political parties to cooperate with the commission in order to have a peaceful rerun.
"The rerun is just to serve as a second chance for the electorate to choose a leader of their choice and we hope that a winner will be declared during the rerun election," he said.
While speaking with newsmen, Alhaji Mohammed Musa and Mr Ayuba Wandai, the Sole Administrators of Nasarawa and Toto local government areas of the state, respectively, expressed optimism that APC will come victorious during the rerun election.
They called on the supporters of the APC to remain peaceful, law abiding and come out en masse to vote for the party during the rerun election.
Reacting on the rerun election, Mr Adamu Abubakar, the APC Returning Agent for the election, said that as a law abiding party, APC has agreed with the decision of the INEC in good faith.
"We are already leading other political parties with a lot of gap and we are optimistic that our great party, APC, will win the rerun election," he said.
The Independent National Electoral Commission, INEC fixed May 28 for the by-election for the Nasarawa/Toto federal constituency following the death of Rep. Musa Baba-Onwana.