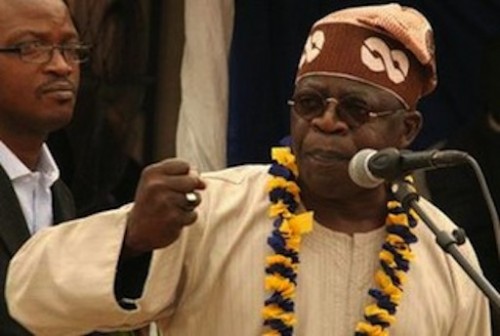 National Leader of the All Progressives Congress (APC) Asiwaju Bola Ahmed Tinubu has called on Nigerians to stop lamenting.
He said they should instead look ahead with hope.
In a statement to mark Democracy Day, Tinubu said: "Now is not time to lament, murmur or give into despair. It is time to summon once again the political and social courage that we well know and that well knows us.
"We need to push forward and to urge government forward to do that which it must to achieve this great generational feat.
"We stand between success and failure; but we cannot maintain this middling position forever. We must turn one way or the other. To me there is but one option. The other is unspeakable. We must be bold enough not to accept an inferior destiny. We must win.
"To do so, we must use all the democratic tools at our disposal. I am proud and commend Nigerian people for having carried the nation this far. Don't faint now. We are almost out of the thicket and so close to home."
The statement entitled: 'We must not take our democracy for granted, we must defend it' added: "A great historic push and effort are mandated. Change takes boldness, perseverance and moral fortitude; profound change requires even more so."