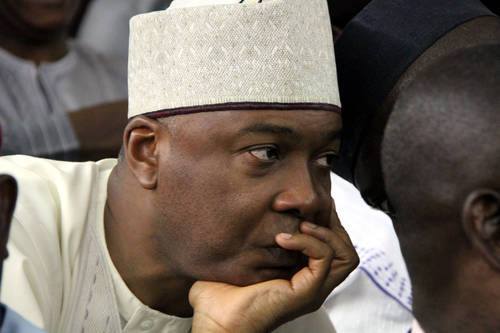 Hearing in an appeal by the President of the Senate, Dr Bukola Saraki, on the jurisdiction of Code of Conduct Tribunal to try him was stalled at the Court of Appeal, Abuja, on Tuesday.
The matter could not proceed because of the inability of the justices of the court to form a quorum.
The Presiding Judge, Justice Moor Adumien, who led two other justices, said it was impossible for the court to sit on the matter with only three justices.
"The court is unfortunately encumbered this morning on this appeal because we cannot form a quorum.
"We had earlier stood the matter down with the expectation that two of our other brother justices could join us but that did not happen.
"In the light of this, we seek the understanding of parties to adjourn the hearing of the appeal till June 2,'' he said.
Saraki is challenging the jurisdiction of CCT to hear the charges of false and anticipatory asset declaration and Money Laundering brought against him.
Saraki had approached the appellate court challenging the March 24 ruling of the tribunal that it had jurisdiction to entertain the case.
Saraki's earlier appeal aimed at ending his trial was dismissed by the Supreme Court on February 5.
The apex court had in that decision ordered Saraki to submit himself for trial at the tribunal.