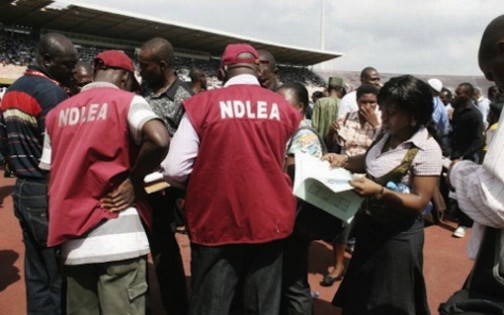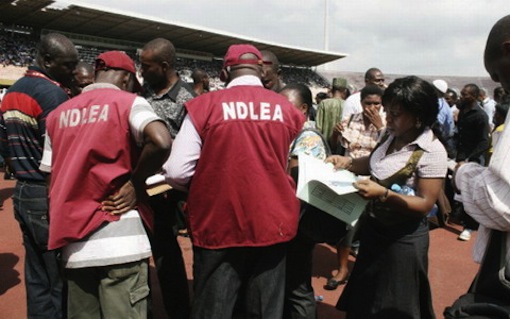 Mr Mitchell Ofoyeju, the Head, Public Affairs, National Drug Law Enforcement Agency (NDLEA), says no fewer than 162 suspected drug traffickers have been apprehended in the last eight years.
Ofoyeju made this known on Tuesday in Abuja.
According to him, official figures of the NDLEA showed that about 162 suspected drug traffickers were apprehended at the nation's airports with 982.42kgs, almost a ton of methamphetamine between 2009 and March 2016.
He noted that there had been a phenomenal rise in the recruitment of unemployed youths as drug peddlers.
"Mass production of methamphetamine was responsible for the increase in the number of persons in prisons on drug related offences both within and outside the country.
"Methamphetamine production poses a serious threat to humanity because of the toxic nature of chemicals used. The toxic waste generated pollutes the environment.
"About three to six pound of toxic waste is created for every one pound of methamphetamine. This can contaminate the water table and affect plants and mankind within the production areas.
"A regular laboratory contains phosphoric reagents capable of igniting spontaneously on exposure to air and carcinogenic chemicals having the potential to cause cancer,'' he said.
He explained that local consumption of methamphetamine was currently low as it was more profitable to sell in Asia and Europe where prices are higher.
"Efforts must therefore be intensified in tracing more clandestine laboratories in the country,'' Ofoyeju said.
He reiterated NDLEA's commitment in the fight against drug trafficking.
He said that the Chairman of the Agency, Col. Muhammad Abdallah (retd), had assured Nigerians that he was committed to the total dismantling of drug trafficking organisations.
"Abdallah has vowed to trace and shut down all methamphetamine production laboratories in the country.
"The assurances given by him is very encouraging considering his vast experience in security intelligence and the political will of President Muhammadu Buhari to eradicate illicit drugs from the country,'' he said.