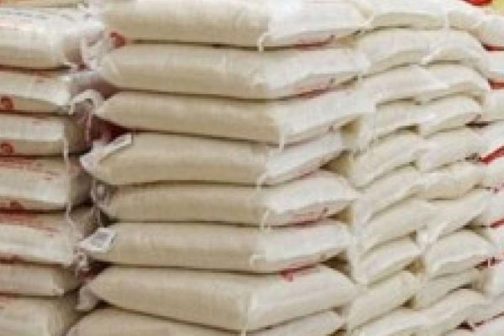 Following Federal Government's ban on importation of rice from foreign countries through land borders, the commodity has become scarce in Katsina state.
A survey revealed that the scarcity of the product had led to increase in its price in markets across the state.
Investigations further revealed that Nigeria Customs Service (NCS) has adopted strict measures in enforcing the ban and in curtailing smuggling of the commodity through the borders.
Alhaji Usman Ibrahim, a rice dealer in Katsina town, confirmed that sellers of the product were facing difficulty in getting it.
Ibrahim said that the dealers usually got supply from smugglers, who were taking the risk of getting the rice into the country day and night, adding that Customs officials had identified smugglers' routes and had blocked them.
The survey revealed that foreign rice was only available but in limited quantity in Katsina metropolis and few local government areas, particularly those that share boundary with Niger Republic like Jibiya, Daura and Mai'adua.
According to the survey, the price of the rice in those places ranged from N12, 800 to N13, 000 per 50 kilogramme bag as against former price of 12,000, while it cost N13, 300 in other local government areas.
It was discovered that people in the southern part of the state, including Funtua, Malumfashi, Dandume, had resorted to patronizing
the local rice due to the high cost and scarcity of the foreign specie.
Malam Magaji Liman, a farmer in Funtua, said that it was difficult to see foreign rice in his area.
"Since the Federal Government banned importation of foreign rice, you hardly see it in the markets; some months back I bought a bag at N10, 000.
"I am a rice farmer; just last week I sold 11 bags of local rice at N10,000 per bag.
"I have been cultivating rice for long, but I never imagined that I will sell a bag at N10,000, because in previous years, the highest price of local rice was N6,000, '' he said.
Liman said that he had been encouraged by the development to cultivate more rice this year.
He explained that local rice tasted better than the foreign one, adding that "if rice farmers can get modern processing machines, our local rice can compete with the foreign ones''.
He, however, lamented the delay in the distribution of improve seeds, chemicals and fertilizer to rice farmers, saying that could affect rice production in the country.
"I am calling on the government to hasten distribution of fertilizer and seeds to farmers in good time to enable them to plant more in this year's planting season,'' he said.