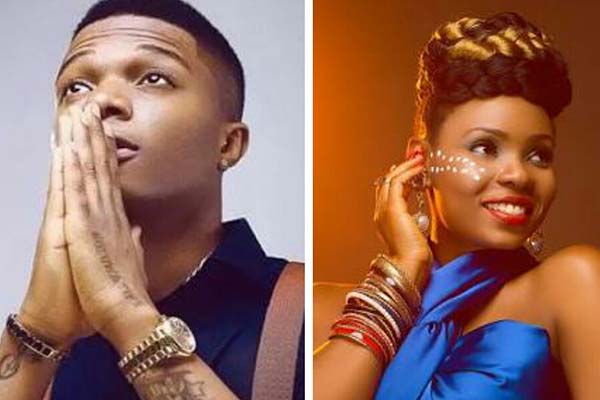 By Frank Aroyewun
The song "what's love gotta do with it" by Tina Turner takes us on a trip down memory lane. A contentious song that preaches about separating the whole idea of love and emotional feelings from physical attraction therebyembracing the idea of physical satisfaction all in a bid not to get hurt. This sounds like a really cool idea in our generation as no one is left hurt, however it is a cold, shallow and empty approach to relationships. The Merriam Webster dictionary defines 'love' as strong affection for another arising out of kinship or personal ties such as maternal love for a child, affection and tenderness felt by lovers, affection based on admiration, benevolence, or common interests such as love for his old schoolmates, warm attachment, enthusiasm, or devotion; unselfish loyal and benevolent concern for the good of another.
One of my favourite direct but simplified definition of love however is "the intangible connection between two people that feels exceptionally good with trust, respect and affectionbeing among the dominant qualities. The point am trying to make here is that love goes beyond just physical elements and each and every one of us need love to stay "alive", to feel free, to have a place and more importantly for life to just make sense. No man is an island. The power of love is the essence of life itself. So when you hear the words'What's love gotta do with it?',whilst listening to that heck of a hit wonder, we should have it at the back of our minds that love has everything and more than everything to do with it.
I have often come across people who neglect the importance of having a Brand. In fact, I have had chats with a good number of business owners and CEO's who proudly exclaimed how they made millions of naira worth of profit without branding and that they do not see the need to "stress" or bother themselves to engage in meaningful and highly productive branding or brand development. I couldn't help but pity their ignorance. What is brand itself? Business dictionary defines Brand as a unique design, sign, symbol, words, or a combination of these, employed in creating an image that identifies a product and differentiates it from its competitors. Over time, this image becomes associated with a level of credibility, quality, and satisfaction in the consumer's mind.
The undeniable truth is that we either unknowingly or knowingly engage in brand in some form or the other. Why do you have a logo for your business? Why do you have a vision? Why do you have a mission statement and core values? Why do you choose a particular colour or sets of colours to represent your company? Why does your company have a name? Why do you choose to engage a particular line of business and not another? I believe you are getting my point now right? Even as our independent selves, we meticulously choose the kind of people we relate with, the colour of clothes we wear, how we react to our environment, the hair style we choose to keep, and the company we associate with.
Are you not aware that the name Psquare is a brand itself and even though some artists don't have stage names they have painstakingly developed their work so much so that even the ordinary everyday names they bear spark a keen reaction as soon as it is being said, take for instance "Olamide" and "YemiAlade" along with her trademark afrocentric hairstyle. For each and every one of us who are entrepreneurs, business owners, artists, CEO's & Managing Directors, Brand has everything to do with it.
Brand has everything to do with our business and the people we deal with on a daily basis. Our brand determines the customers we attract, how committed they will be, how much we will yield in profit what people will say about us and the legacy we are leaving behind. Brand is not limited to the physical products alone like the logo, product and the architectural design of a building like the renowned GT bank structures. It goes far beyond that, like love goes beyond just mere physical elements. It encompasses ideas, thoughts and beliefs. This proves to us that brand itself is not just limited to tangible or visible things alike but intangible and very invisible aspects of a body or organization as well. I personally do not believe the claim no one engages in brand management. I believe our brand is either underdeveloped, developed or developing. Whether we choose to believe this or not does not change the fact that we are engaging.
Are you not aware that the name Psquare is a brand itself and even though some artists don't have stage names they have painstakingly developed their work so much so that even the ordinary everyday names they bear spark a keen reaction as soon as it is being said, take for instance "Olamide" and "YemiAlade" along with her trademark afrocentric hairstyle.
Branding is a continuous process. Nevertheless it can remain stagnant. A very good definition of the term brand management by the same business dictionary is the process of maintaining, improving, and upholding a brand so that the name is associated with positive results. Come to think of it, what makes many of these major corporations and companies appealing and easily recognizable is their brand identity. When we see the bitten apple logo on a product such as a phone or tablet, our mind effortlessly resonates with the maker. The red colour of the Coca-Cola label outshines even the content itself and gives it a distinct look from the blue labelled Pepsi.
A word of advice for those CEO's who have made millions without branding. You are unknowingly engaging in branding and like I earlier stated, your logo tells it, your vision and mission statement and organisational beliefs tells it. Your code of conduct tells it. Your products and the kind of customers you deal with tell it. I stand to be corrected, but this is what has actually brought you thus far. The millions of naira worth of profit has been made possible by this little brand efforts you put in unknowingly. The good news is that you can make more profit by developing your brand.
Brand unlike marketing is a pull effort and not a push effort. The more people get comfortable with your brand, the more people trust it and live by it, the more you automatically perform better in term of sales and durability. Like love, which can be expressed larger through more commitment and perseverance, your brand can experience remarkable growth through same commitment and affection. The question is "do you truly love your brand and are you willing to take it to the next step?" Make efforts to continually improve your brand as there is always room for improvement. Never be comfortable in your comfort zone.
The telecom giants such as MTN, AIRTEL, ETISALAT and GLOBACOM are always waging a survival of the fittest war as they operate on the never-ending wheel of push and pull all in the attempt to have the most subscribers. The competition is fierce and each telecom titan has its brand paving way for them in this ongoing battle for the strongest.
A friend of mine who is an outstanding business owner once asked me for my own personal definition of a brand when I made her realize the importance of improving the brand of her company and my answer though short was well received by her as I replied both wittingly and instantaneously that a brand is the soul of your company.
*Frank Aroyewun is a Brand Specialist/Consultant. he can be contacted at
[email protected]