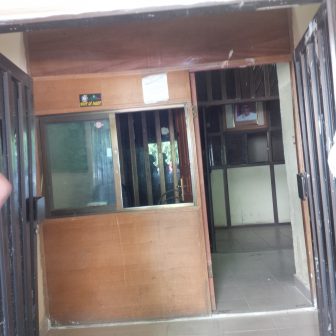 Crisis rocking Nigerian football reached its climax on Friday as members of the Chris Giwa faction attempted a forceful take over of the secretariat of the Nigeria Football Federation, NFF, in Abuja.
Staff of the football governing body in Nigeria however stood their ground against the invaders and drove them out.
A statement from the Media Department of the NFF Friday evening narrated how Giwa and his group launched an attack on the NFF secretariat.
"Giwa and his group, who continue to claim they have a 'court order' to take over the NFF, had arrived in a convoy of cars at the period that some of members of staff had gone for the Friday Jumat service. They drove into the premises around 2pm.
"In their typical 'steal in' manner, Chris Giwa led Effiong Johnson, Sani Fema, Rumson Baribote, Ben Agary, Yahaya Adama, Jide Fashikun, Fatai Olayinka, Abdulazeez Mohammed and a number of thugs to the Glass House when only a couple of management staff were around.
Also typical of the group and the way they operate, they came 24 hours after a peace meeting by the Sports Committee of the House of Representatives, at which the House Committee members met with NFF President Amaju Pinnick and Giwa, and announced to the world that they were close to reaching a resolution on the 'crisis'.
"They met the entrance door locked, and fiercely broke it down with accompanying thugs. The group swept into the office, and with the unruly cohorts, started to harass members of Staff.
"Dr. Christian Emeruwa, the National Security Officer and special assistant to the NFF General Secretary, was pushed by one of the thugs. Members of staff in the administration department were shoved around. Tunde Aderibigbe, NFF's coordinator of political matters and Ademola Olajire, head of communications, were punched by one of the thugs, and they responded in like manner.
"It was at this stage that members of staff decided that enough was enough. Bola Oyeyode (director of competitions), Olajire, Aderibigbe, Emeruwa and other staff joined hands and repelled the group.
"With the assistance of policemen, Giwa and group were dislodged from the Glass House."