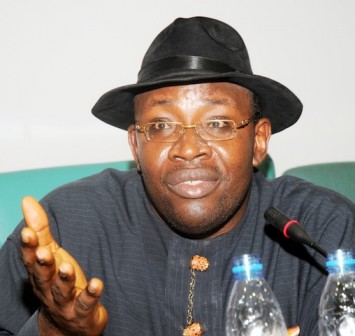 The Bayelsa Police Command has apprehended three out of the six suspects that allegedly abducted Mrs Seighe Samson, younger sister of a member of the House of Representatives.
The suspects on Tuesday abducted Samson, younger sister to Mr Henry Offongo, the member representing Southern Ijaw Federal Constituency of Bayelsa.
DSP Asinim Butswat, Bayelsa Police Command Public Relations Officer, confirmed the incident to the News Agency of Nigeria.
"We are aware of the abduction and three suspects have been arrested in connection with the abduction.
"I would not like to mention their names because investigation was still ongoing", Butswat said.
It was gathered on Thursday that the victim was kidnapped at about 11p.m. on Tuesday from her home in Igbomotoru, Southern Ijaw.
She is said to be in her late 30s and has six children.
The suspected kidnappers, numbering about six, reportedly stormed the coastal community in a speed boat, and made straight to the house of their target.
It was learnt that the hoodlums rough handled the husband of the victim for attempting to resist the abduction of his wife.