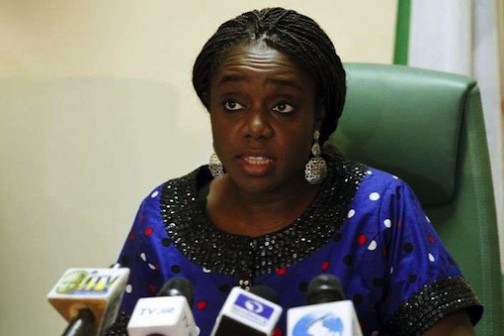 Some financial experts on Saturday, urged the Federal Government to channel the funds it recovered from looters into critical infrastructure.
The financial experts told the News Agency of Nigeria (NAN) in Lagos while reacting to interim report on financial, assets recoveries released by the government; said that the money must be used for capital project.
Dr Uche Uwaleke, Head of Banking and Finance Department, Nasarawa State University, Keffi, said that the recovered funds should be project tied for Nigerians to see what the money was used for.
Uwaleke stated that the fund must be reinvested for capital projects such as power or into coastal rail line projects to reinvigorate economic activities.
He explained that the recovered monies must not be used for payment of salaries or for consumption purposes.
"We have some critical infrastructure needs affecting growth and development of the country. So, government should look at the most critical areas and channel the funds there," Uwaleke added.
He noted that the recovered funds should be shared between the three-tiers of the government if stolen from state government coffers too; but if not should be for the federal government.
Also speaking, Mr Okechukwu Unegbu, former President, Chartered Institute of Bankers of Nigeria (CIBN), described the development as a good thing Nigerians had been waiting for.
Unegbu stated that government should use some of the recovered loots to address the issue of unemployment in the country.
He said that some of the funds should be used to revive the textile industry currently in comatose to boost employment rate.
He added that, small and medium businesses should be encouraged to come back to life by addressing the power problem of the country.
Unegbu stated that state governors should be encouraged to look inwards to increase internal generated revenue through diversification for prompt payment of salaries instead of depending on federal allocation.
Alhaji Lai Mohammed, Minister of Information and Culture in a statement said that the Federal Government made cash recoveries totaling N78.33 billion; 185.12 million dollars; 3.51 million pounds sterling; and 11, 250 euros from May 29, 2015 to May, 25 2016.
The statement said that funds awaiting return from foreign jurisdictions stood at 321.32 million dollars; 6.9 million pounds and 11.8million euros.
It also added that non-cash recoveries comprising farmlands, plots of land, uncompleted buildings, completed buildings, vehicles and maritime vessels during the period stood at N239 billion.
The statement was based on the interim report on the financial and assets recoveries made by the various government agencies between May 29, 2015 and May 25, 2016.