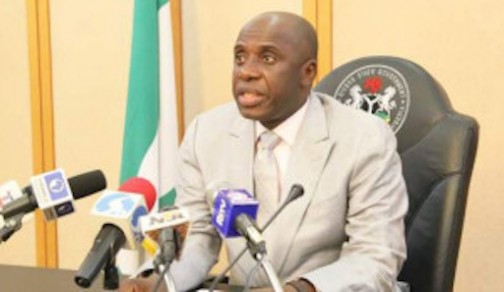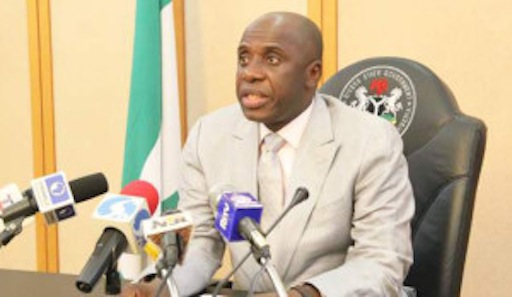 The Minister of Transportation, Rt. Hon. Chibuike Rotimi Amaechi has said that the President Muhammadu Buhari led Federal Government will address the challenges of mass transportation in the country.
Amaechi disclosed this on Tuesday in Lagos at an event organized by a Lagos based Radio station tagged "Migrating Workforce; the Challenges of Mass Transportation".
Amaechi also said, to address the problems of mass transportation, the Federal Government will invest hugely in the sector.
"The Federal government will invest hugely on transportation. We will continue to make policies that will improve our mass transportation system. The problem of mass transportation is poor governance; by the grace of God we will complete the Lagos/Ibadan rail project in two and half years. In two and half years, we will also try to complete the Port Harcourt to Calabar rail. We are encouraging Dry Ports that will encourage the transportation of goods and services".
"In order to address the issues which the topic evokes, our focus will be three fold; first, we attempt some overview of the value of transportation in a developing country like Nigeria especially what a viable transport system adds to the economic advancement of nations.
Secondly, we reflect on the transportation system the country has had, its impact on people and the challenges to the nation's workforce especially the routinely migrating population and thirdly, we focus on the current paradigm shift in Federal government operation of the transportation sector especially the ongoing reform in formulation of policy and implementation of projects that would ameliorate the challenges of the migrating workforce", he said.
Amaechi also described the development of transport infrastructure as key to achieving the aspirations of government at all levels.
"Transport infrastructure development remains a major tool for achieving the aspirations of government at all levels.
The challenges of the Nigerian transport sector are not too different from what other major infrastructures have witnessed, especially abandonment by successive governments".
"Our vision at the federal ministry of transportation is to evolve a world class transport system in Nigeria and to position it as a hub in West and Central Africa. In achieving our mission which is to establish a safe, efficient, affordable and seamless intermodal transport system with global best practices while creating an enabling environment for public private partnership".
"We are poised to always have as our target, the easy migration of our nation's workforce. The advantage we have as a team in the present government is the political will and incorruptible nature of our team leader, President Muhammadu Buhari", he said.