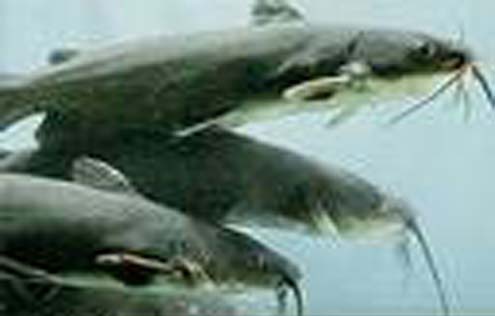 Catfish may soon be out of the reach of the average Nigerian as the hike in prices of feeds has forced some fish farmers out of business.
Some farmers who spoke on the issue on Wednesday in Lagos described the development as worrisome, calling on government to ensure price stability in the industry.
Skyretting Feeds had in the first week of June increased the price of a bag of its 2mm feed from about N5, 000 to N8, 000.
A farmer, Mr Emmanuel Ogharegbe, said that many of his colleagues had since abandoned the business, due to arbitrary hike in the prices of feeds.
Ogharegbe said the price hike did not translate to an increase in the price of fish as fish traders operated a cartel that could frustrate any increase in per kilo price of fish.
Another farmer, Mrs Josephine Obi, wondered how she would survive if the price of feed continued to increase.
"On June 1, I received a text message from a woman who was selling feeds to me announcing an increase in the prices of feeds.
"Early this year, a Coppens Feeds increased its price and we shifted allegiance to Skretting Feeds. Now, the price of our new brand has increased by more than 50 per cent.
Her colleague, Mr Olushola Ogundele, who decried the hike in feed price, appealed to the Federal Government to come up with a policy that would ensure price stability in the agricultural sector.
Ogundele said that government's intervention was critical to forestalling the scarcity of catfish in the country.
Another farmer, Mrs Beatrice Okpara, said that most of her colleagues were no longer in the farming business due to power outages and the increasing price of feeds.
"The price of fish meal, a major component for formulating fish feeds, increased from N500 per kilo to about N800 per kilo in the space of two months.
"If it continues like this, it will affect optimal production of fish,'' Okpara said.
Also, Mr Joseph Makinde, a fingerlings producer, said the imported feeds were critical in raising fish in the early phase of their life.
Chief Tayo Akingbolagun, President of the Catfish Farmers Association of Nigeria, had on January 11 told fish farmers to shun Coppens Feeds, over its arbitrary hike in prices.
Akingbolagun said that the 50 percent increment in the price of Coppens 2mm feeds, was a reflection of the company's unfriendly posture in the market.
He said that the 2mm Coppens Feeds being sold for N5,000 suddenly increased to N7,500 during the yuletide, a development that put many farmers into difficulty.