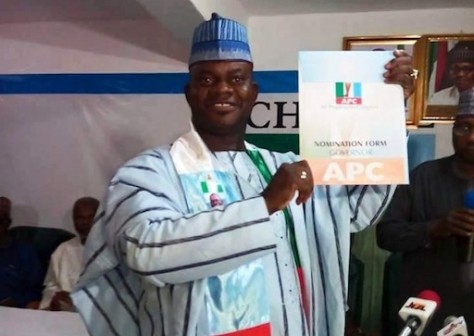 The Governorship Election Petition Tribunal for Kogi sitting in Abuja on Wednesday dismissed the petition filed by the Labour Party for failing to substantiate its claims.
Justice Halima Muhammad, the tribunal Chairman in a two-hour judgment, dismissed the petition, saying that it lacked merit.
According to her, there are not enough evidences to prove the allegations made by the party in the petition.
Muhammad said that the evidence given by a witness of the petitioner that he did not write a report after monitoring the election, closed the case of the petitioner.
She also said that the allegation of corrupt practices by the petitioner during the conduct of the election could not be substantiated.
The party had alleged that there were issues of irregularities during the conduct of 2015 Kogi governorship election.
Labour Party also alleged in its petition that Gov. Yahaya Bello, the first respondent, was not validly elected and that his election was not conducted in compliance with the Electoral Act.
It said that Bello did not participate in all the stages of the election and did not have a running mate before the conduct of the election.
The party also alleged that Bello had no valid nomination from his party.
Reacting to the judgment, Counsel to Labour Party, Mr Reuben Egwuaba, told newsmen that the party would study the judgment and file a notice of appeal.
"Constitutional qualification of Governor Bello is not grounded in law; we will study the judgment and file a notice of appeal,'' Egwuaba said.