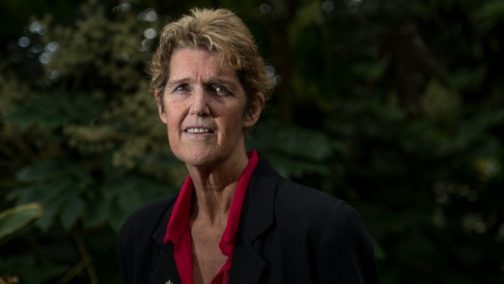 The Australian state of Victoria could soon become the first state to legalise voluntary euthanasia for people suffering from serious and incurable conditions.
A committee has recommended the Victorian Government legalise assisted suicide.
If the landmark recommendations, handed down by the Parliament's Legal and Social Issues committee, are adopted, Victoria would become the first Australian state to legalise assisted dying.
The report handed down, which came after 10 months of investigation by the committee, made 49 recommendations covering assisted suicide.
Included in the recommendations were changes to the Crime Act designed to protect doctors who act within assisted dying legislation.
"The Government should introduce legislation to allow adults with decision-making capacity, suffering from serious and incurable conditions that are at the end of life to be provided assistance to die in certain circumstances,'' it said.
The report specified that a doctor must first prescribe a lethal drug which the patient could take without further assistance unless the patient is physically incapable of doing so.
"It is essential that the patient must be experiencing enduring and unbearable suffering that cannot be relieved in a manner of which they deem tolerable,'' the report said.
In giving evidence to the committee, cancer patient Sue Jensen, said that she hoped the report would make recommendations to allow her to make her own decisions about the end of her life.
"I just want people who disagree with this to respect it is my health, I am the one that has to live this.
"I am coming to the end of my time and want to just end peacefully and not with further trauma for myself or my family,'' she said.
Victorian Premier Daniel Andrews revealed in June 2015 that he would not support voluntary euthanasia but conceded momentum to legalise it was building.