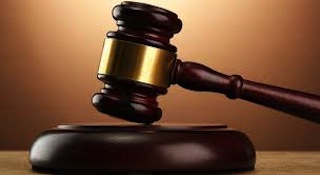 An Enugu High Court on Thursday freed two men, Emmanuel Eze and Chinedu Nnaji, for want of evidence by the prosecution after five years in prison custody, charged with robbery.
The accused persons were arrested on September 11, 2011, for allegedly robbing a 73-year-old man, Mr. Ephraim Ani and two other victims of their belongings with weapons at Amagu Obeagu in Enugu.
Ani had claimed that the accused persons robbed him of his money, phones from his children and took away one of his cutlasses.
According to him, it was when they left his premises that he climbed a mango tree in his compound around 1.30 a.m. and saw the two accused persons and four others that attacked him.
He further said that the accused were later apprehended by soldiers of 103 Battalion, Gariki, in Enugu, who thereafter, handed them over to the Awkunanaw Police Station in Enugu South Local Government Area.
Items recovered from the accused persons, according to police, were wrappers, torchlight, three wrist watches, four Nokia phones and a Samsung phone.
The presiding Judge, Justice Eno Oluedo, said that the prosecution counsel failed to tender items recovered from the accused persons as evidence before the court.
Oluedo said that the prosecution must prove its case beyond reasonable doubt.
"The prosecution failed to prove if the accused persons were robbers, participated in the said robbery or were arrested with gun and other dangerous weapons.
"Evidence needs to be proven and reliable; I doubted the evidence of the complainant who said he climbed mango tree by 1.30 a.m. when the incident occurred, to know the people that robbed him.
"The second complainant never said that the items recovered from the accused persons were hers and the military who arrested the accused never testified in court."
Oluedo said that the evidence from the prosecution witness, Mr. Emmanuel Ugwu, showed that there were loopholes in the investigation.
"Upon examination, truth, corroboration, possible confession and consistence are the greatest ingredients.
"There is nothing outside the confessional statement from the accused to show that they were true and no fact to show that the accused robbed the complainants.
The judge ruled that the investigation was conducted poorly and the evidence by the prosecution was a mere speculation which the court will not rely upon.
She, therefore, discharged the two accused persons from all criminal charges.