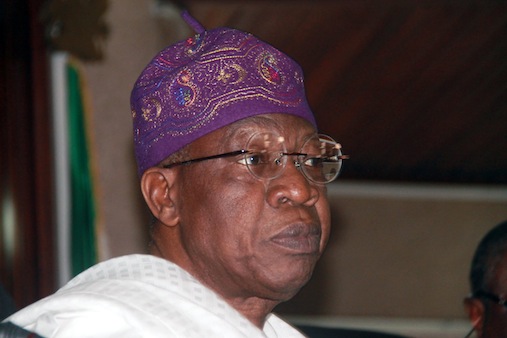 The Federal Government says it is committed to ensuring that there will be no communication gap between the government and the governed.
The Minister of Information and Culture, Alhaji Lai Mohammed, said this at Uyo during the South-South Town Hall Meeting on Monday in Uyo.
He explained that the essence of the exercise, organised by the Federal Ministry of Information and Culture, was to give account of the stewardship of President Muhammadu Buhari's administration.
"The government believes that in order to get its message to the people undiluted and unabridged , it is important to reach them directly.
"The Federal Government has been doing this through other platforms, including press releases, press conferences, appearance on radio and television programmes and newspaper interviews," he said.
Muhammed said that the All Progressives Congress (APC)-led government promised to tackle insecurity, fight corruption and revive the economy and that it was on course to make Nigeria a better and developed country.
The Governor of Akwa Ibom, Mr Udom Emmanuel, described the meeting as an important task.
Emmanuel said that when Nigerians were regularly engaged and their input on the mechanics of governance sought, challenges explained and solutions proffered, apathy and alienation would be eliminated.
According to the governor, such symbiotic relationship will lead to a better informed populace.
He said the meeting would help steer Nigerians to have a more optimistic view of their government and its capacity to meet their expectations and hopes.

Load more