Dr. Bartum Kulah who is based in Atlanta Georgia earlier in the month accused top Ghollywood/Nollywood actor, Van Vicker of having a sexual relationship with his wife, Clarice Ford-Kulah, who doubles Vicker's manager.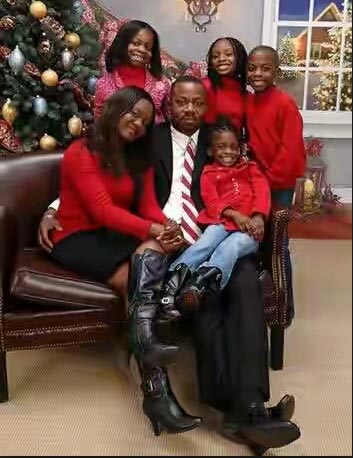 "My wife will deny the accusations and claim to be Van Vicker's manager and business partner, that's what she always says, it's all a cover-up, and I've caught them at a hotel twice", Dr. Kulah had initially alleged.
He further broke the internet when he said that he had picture evidence to back his allegations.
Few days after the media sham, Clarice Ford-Kulah issued a press statement where she debunked her husband's allegations while stating that her husband had medical issues.
In a recent development, Dr. Bartum Kulah in a statement posted to his fans on Facebook has tendered his apology to both his wife and Van Vicker while confessing that his previous allegations were not true but a mere misunderstanding.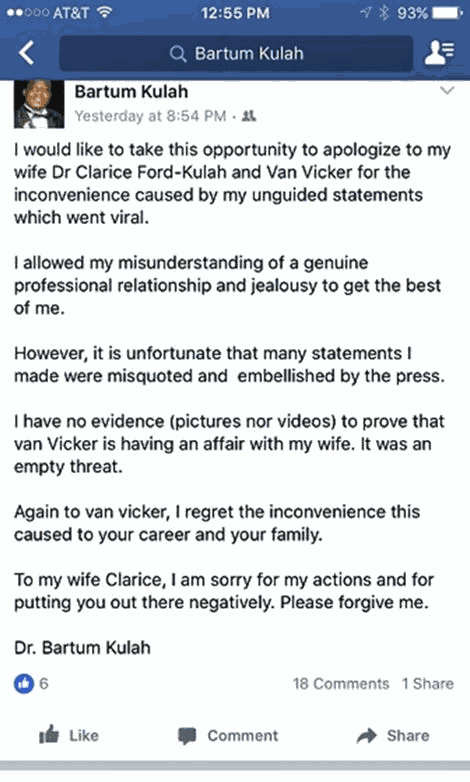 Load more