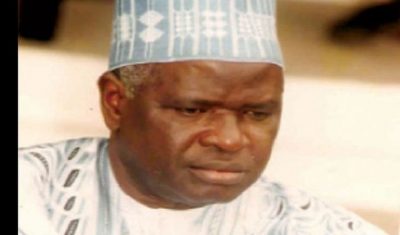 A former Nigeria Security Organisation Boss, Alhaji Umar Shinkafi died on Wednesday at a London hospital, News Agency of Nigeria (NAN) reports.
The daughter of the deceased, who is also Zamfara state Commissioner of Commerce and Industry, Hajiya Fatima Shinkafi confirmed the death.
She said he died following a "long standing heart disease".
She said the remains of her father was expected into the country on Thursday and would be buried in Sokoto immediately after a funeral prayer.
Shikafi, who held the traditional title of Marafan Sokoto,was survived by three wives and five children.
He was born on 13 January, 1937. He started his career as a policeman, joining the force in 1959, after passing through the police college in Kaduna.
In 1973, he graduated from the University of Lagos with an LLB and a year later, he graduated from the Nigerian Law School.
He was a Federal Commissioner of Internal Affairs in 1975 and later became the head of the National Security Organisation in 1979, a position he held till 1983.

Load more