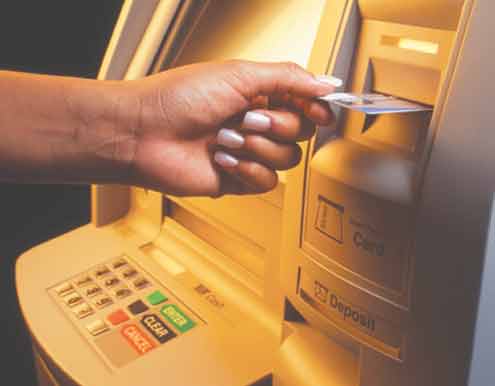 Customers of several banks in the Badagry area of Lagos State, were left stranded on Saturday as all the Automated Teller Machines (ATMs) in the town failed to dispense cash.
The affected banks in Badagry include Zenith Bank, United Bank of Africa (UBA), First Bank, Union Bank and Wema Bank.
Others are: Skye Bank, Diamond Bank and Ecobank.
A check carried out in Badagry showed that all ATMs attached to the banks were not working, leaving customers stranded and disappointed.
At the Zenith Bank and UBA, the gates were shut to customers, indicating that the machines were not working.
Also, customers who wanted to withdraw money at Skye Bank, Diamond Bank and Wema Bank were also left disappointed due to similar problems.
There was, however, a long queue at the First Bank ATM, in spite of the fact that the machine was not dispensing cash, but some customers said they were just hoping that the machines would soon come alive.
Some customers who spoke to NAN expressed their frustration, noting that it has become a usual trend.
A lady, Bimbo Owolabi, said that ATMs in the town had stopped dispensing cash at weekends.
"It has become a usual trend in Badagry that at weekends, all the ATMS will not dispense cash and this is really bad.
"Maybe the banks always plan to carry out this action because this always happens every time and it can't just be a coincidence,'' she said.
Another customer, Mr Tunde Adewale, expressed his displeasure about the situation.
"The last money I had on me was used in getting to Ecobank and now I can't withdraw because the machine isn't dispensing cash.
"For the past three week, this same issue has been happening and one cannot but wonder what could be going on in this area,'' he said.
A student, Miss Cynthia Nwezi, urged that more banks should open new branches in Badagry.
"The cause of this problem is that there are insufficient banks in Badagry. So more banks need to open branches in Badagry town.
"Until this is done, this problem may linger for a while,'' she added.
Efforts to get some bank officials to comment on the issue proved abortive as those who were immediately available said they were not authorised to speak on the issue.