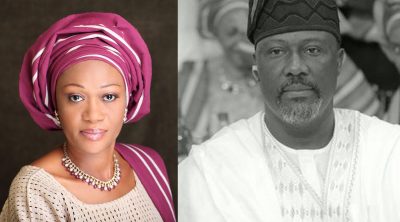 The dispute between Senators Remi Tinubu and Dino Melaye has taken a new turn after the outburst on the floor of the National Assembly during a closed-door session last Tuesday.
The feud between the two lawmakers has spurred Melaye's supporters to begin a fight back.
A conference was staged on Tuesday by a group of Kogi State women where they called out Remi Tinubu while asking her to apologize to Melaye for allegedly calling him a 'dog'.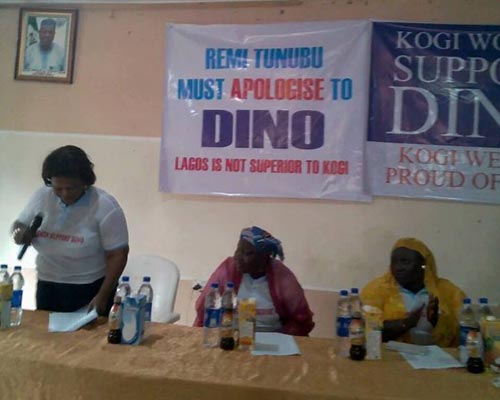 According to the women, who used unpublishable names to describe the female senator, it was unbecoming of Tinubu, who was supposed to be a role model to women across the country to insult somebody else's man just because they are colleagues.
The women, also printed banners with words like "Remi Tinubu must apologize to Dino Melaye" and "Lagos is not superior to Kogi" and "Kogi Women support Dino Melaye" among others.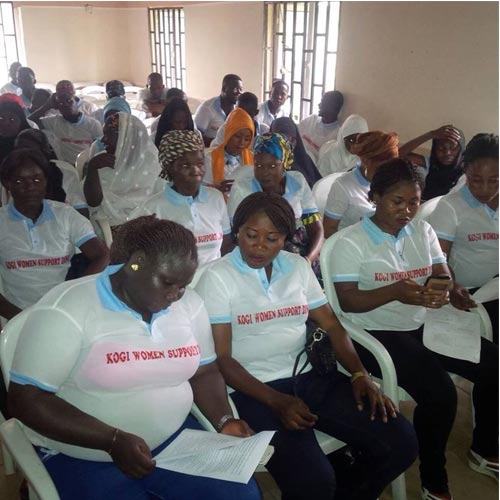 The group also said the female senator needed to be called to order because her actions on the floor of the House were getting out of hand.
The group stressed that just as Tinubu is representing Lagos, Melaye is also representing Kogi and should not be talked down as if he were of lesser import.
The women expressed their satisfaction that Melaye did not let down his state by allowing Remi Tinubu and her supporters intimidate him into silence.

Load more