The last has not been seen as the feud between Senators Remi Tinubu and Dino Melaye doesn't look like one that's coming to an end soon.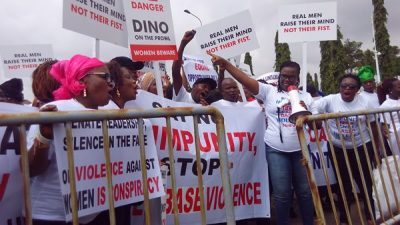 The National Assembly complex in Abuja today was stormed by protesters who were marching against the recent actions of Senator Dino Melaye, who last Tuesday, allegedly threatened to beat up his fellow colleague, Senator Remi Tinubu.
The protesters, in the course of their rally, carried different placards which displayed different warnings about Dino Melaye, while accusing him of being unmanly and a threat to the women folk in Nigeria.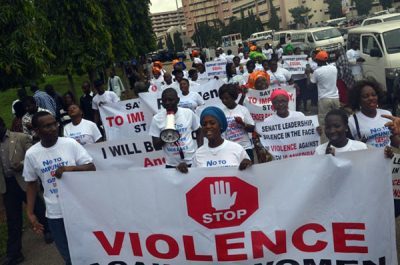 The protesters were prevented from gaining access into the Assembly complex by policemen who spoke with leaders of the group.
This protest is coming days after a staged protest by some women was held on Monday in Lagos in favour of Senator Remi Tinubu and barely 24 hours after another was held in Melaye's favour, by a group of Kogi Women in Kogi.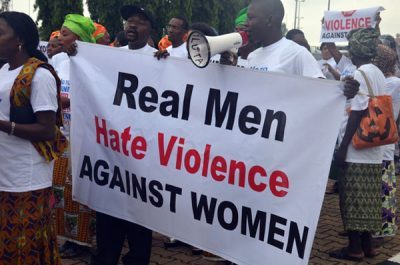 Some of the placards on display had inscriptions like "Real men raise their minds not their fists", "Danger! Dino On the Prowl, Women Beware!" and "No to impunity for gender-based violence" among others.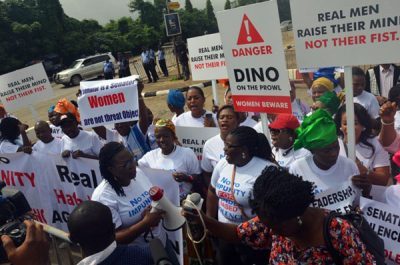 Today's protest however, was not staged by only women, but also had men in attendance.

Load more