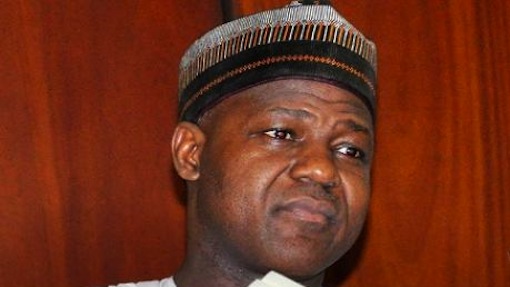 The Chairman, House of Representatives Committee on Appropriations, Rep. Mustapha Dawaki (APC-Kano), has denied the alleged shut down, seizure, relocating of committee system, records and document, including harassment of staff.
Dawaki made this known while briefing newsmen on Saturday in Abuja, following report of alleged shut down of the secretariat of the committee by security agencies.
The chairman said that the attention of the committee has been drawn to a newspaper report (name withheld) of July 29, alleging the shut down, seizure and relocation of the committee system and records.
He said the alleged publication was false and therefore, should be disregarded because no member of staff of the committee was being harassed as reported.
The Chairman read a letter dated July 29, 2016 written to the committee for its information and necessary action by Dr Abel Ochigbo, Clerk of the Committee on Appropriation to journalists.
"I write to confirm that the Committee Secretariat is intact and has not been threatened in anyway.
"All records are also intact and safe both hardware and software. In addition, our archival setup is properly kept and in order.
"Furthermore, no member of staff in the Secretariat of the committee has been subjected to any form of threat, intimidation or harassment from any quarter whatever,'' Dawaki said.
Meanwhile, when journalists demanded to visit the office to confirm the truth or otherwise of the allegation, the clerk who led the journalists was refused entry by the security on duty.

Load more