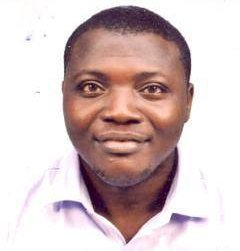 The Central Bank of Nigeria (CBN) recently reported that economic activities are fast declining which gave a confirmation to speculations that the nation's economy has plunged into a state of economic recession. Some people may be hearing about the word "recession" for the first time. Well, the motive of this article is to give a succinct explanation to this word, its causes, effect and the best possible ways to get out of it.
Before giving an explanation of what recession means, it is very important to note that a market economy has two stages namely, the growing and declining market economy. There are also two factors of the market which consists of the demand and supply.
A growing market economy experiences an upward spiral which includes an overall rise in stocks coupled with a staunch believe by investors that the trend will continue so; the value of stock continues to increase in the market. There is an increase in employment with a positive effect on the consumers' ability to buy goods, producers tend to hire more people and consume more raw materials and consumers feel confident in future and growth of the economy so they have the laxity to buy more stuff.
While a declining market economy is a direct contrast of a growing market economy. Here, a downward spiral is experienced through employed workers fear they will lose their jobs, so they spend less money. The stock market falls coupled with investor fear that value of stocks will decrease, so they are less willing to invest in new companies, consumption of raw materials by producers decrease in response reduced demand, consumers do not feel confident about the economy so they are very cautious of what they buy.
Back to the factors of market, an average producer wants the demand for his product to always be high while consumer wants the goods be purchased at a low cost. Usually, demand equals quantity but here demand equals price. This is so because price determines the quantity of sales which implies that in a competitive price there will be more demand while an uncompetitive price breeds less demand.
Recession then simply means the economy shrinking for two consecutive quarters (6 months) with a decrease in the Gross Domestic Pproduct (GDP) which is the value of all the reported goods and services produced by the people operating in the country. A good GDP indicates a thriving economy. If GDP is growing, then market is growing due to increased demand. If recession continues for next quarter, (>6 months) then there will be a depression economy. Recession occurs when supply exceeds the nation's ability to consume what has been produced. Supply is greater than Demand.
In Nigeria, the effect of this recession on the economy may even bit harder due to the activities of the Niger Delta Avengers. This is because the major source of government's revenue comes from the sales of crude.
The Government must take certain counter measures to reduce or eliminate the effect of recession. Please note the government does not have direct control on producers' and consumers' behaviour; but can influence millions of producers and consumers through laudable and well articulated policies.
On the fiscal policy side, there should be tax cuts for businesses or individuals. I don't think this is visible because the Minister of Finance, Kemi Adeosun, in a bid to increase the revenue generation drive of the Federal government, recently increased the withholding tax from five percent to 2.5 percent. This rate is only applicable to payments in respect of all aspects of building, construction, and related activities. There should also be more spending by government to create jobs.
While from the monetary policy angle, more monies should be made available to banks through the CBN to give loans to enterprising individuals and companies at a reasonable and reduced interest rate.
This will make demand pick then the market can recover.
The Government's power is like a double-edged sword as it should be weary of formulating policies that are based on trial and error which may further even worsen the current economic situation.
We all have a role to pay as citizens of this great nation. I can't wait for things to start taking shape.
Adeniyi Bamgboye is a consultant who focuses on accounting, audit, tax and business advisory. He trained with EY. He holds a MBA in financial management. He is a member of Association of Certified Chartered Accountant (ACCA), Institute of Chartered Accountants of Nigeria (ICAN) and the Chartered Institute of Taxation of Nigeria (CITN)