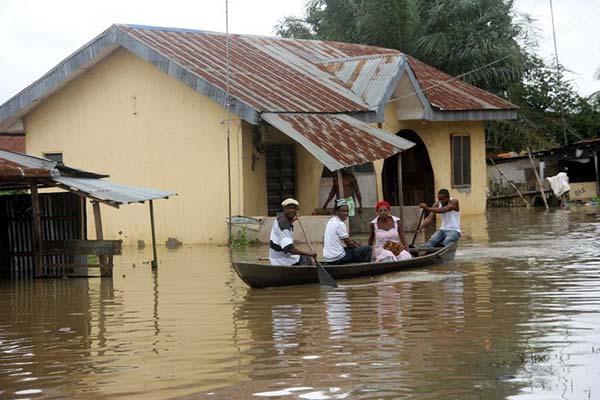 At least, 5,300 houses have been destroyed by flood in Kano with thousands of residents rendered homeless.
Massive flood swept six local governments in the state and left behind tales of anguish and pains.
The affected local governments are Bebeji, Dawakin Kudu, Kiru Shanono, Bagwai and Garun Mallam.
Kano State Relief and Emergency Agency,+ on Tuesday confirmed that at least 5,300 houses were destroyed by flood in six councils.
Executive Secretary of SREA, Aliyu Bashir told Punch that in Dawakin Kudu, over 2,300 houses were affected while not less than 600 houses in each of the remaining five areas were also destroyed by the flood.
He added that officials of the agency had undertaken an assessment visit to all the affected areas, so as to determine the extent of damage caused by the flood.
Bashir said that the State Government would come to the aid of the victims as an interim measure, as soon as the Agency concludes and submits its report.
As at the time of filing this report, our Report in Kano had not gone round the metropolis to ascertain any destruction that may have been caused by Monday's downpour, which started at about 6pm and lasted to the early hours of Tuesday morning.