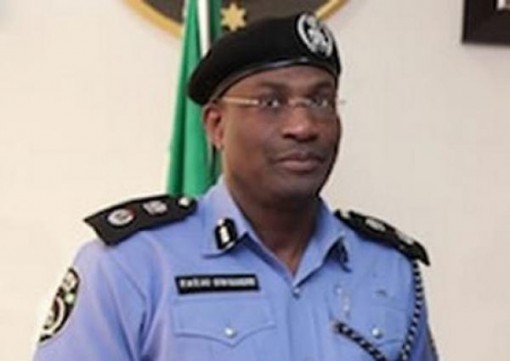 No fewer than 39 suspected cultists belonging to the Eiye Confraternity have been arrested in Ogun and Lagos states metropolis.
Their arrests was initiated by an intelligence report of their plot to wreak havoc across the states during their 8/8 (August 8) annual anniversary.
Sagamu Local Government Area of Ogun state experienced so much panic in last week as suspected cult members of the Eiye Confraternity planned to unleash mayhem during their anniversary.
Some residents of Fakale, Igode and Emuren communities in Ogun State; Odo Kekere, Odo Nla and Itapara in Lagos State and some other communities sharing boundaries with Lagos state according to reports, fled their homes for fear of being lynched during the alleged cult anniversary.
It can be recalled some cult members belonging to the Black Axe Confraternity while marking their 7/7 anniversary on July 7, 2016, put some communities in Ogun State under siege, during which some suspected Aye members killed 11 persons.
Fatai Owoseni, the Lagos state Police Commissioner while confirming the arrests of some suspects to newsmen on Wednesday said, "All police divisions were put on notice leading to their arrest.
"Members of one of the gangs were going to bury their colleague but in the process attempted to attack Denton Police Station. But the Divisional Police Officer and his men arrested nine of them on the spot and 21 others were later arrested. Two others were at the Shomolu and Bariga axis," he said.
"Fifteen of the 39 suspected cultists who admitted belonging to the Black Axe Confraternity said they were paid N50, 000 to kill one Yusuf Elegushi.
"The suspects are Oguchukwu Obioha, 36, Moses Nefreke, 20, Udeme Samuel, 24, Onos Omovia, 19, Olayinka Agbadu, 35, Emeka Ezekiel 19, Kunle Odeyemi, 27, Michael Orji, 20, Lekan Adekoya, 20, Silva Berbra, 30, Dare Moru, 27, Kelechi Ezeaka, 25, Ayobami Ahmed, 20, Saviour David, 20, and Dickson Alex, 25.
"They were alleged to have killed Elegushi, a woman and another man identified as Chyna in Ajah following the shooting of one of their members in the leg.
"They claimed that members of the Eiye confraternity who gunned their member boasted that they will kill whoever challenged them.
"Twenty different calibre of weapons with 30 rounds of live ammunition, as well as 38 various vehicles were found in their possession as at the time of arrest.
"They have been detained and upon completion of the investigation, they will be appropriately prosecuted," the Commissioner added.