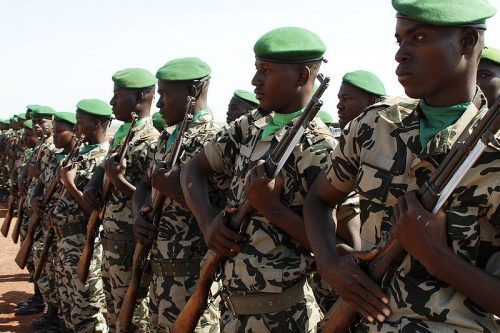 A military source has confirmed that the five Malian soldiers who went missing after a terrorist attack in Mali's central region of Mopti over the weekend were found dead in river Niger.
The source said on Thursday in Bamako that four bodies were found on Tuesday evening while one other body was found on Wednesday morning.
Tieman Coulibaly, Mali's Defence Minister, said that the dead soldiers were in a supply convoy of the Malian army which came under a terrorist attack on Sunday between Tenenkou and Diafarabe region in Mopti.
He said that one of the vehicles of the Malian forces was burnt while four others were taken away during the attack for which no group has claimed responsibility.
It will be recalled that the Malian army lost 17 soldiers during a terrorist attack on July 19 at the Nampala barracks.
After the attack, six Malian soldiers were reported missing.
Ansar Dine terrorist group which claimed responsibility for the attack recently released a video of five of the soldiers whom it claimed had been captured.
Load more