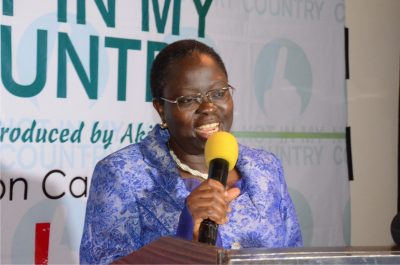 The Federal Government has approved the establishment of a School of Nursing and Midwifery in Nguru Local Government Area of Yobe.
This is contained in a statement issued by Mrs Boade Akinola, the Director, Media and Public Relations, Federal Ministry of Health, on Friday in Abuja.
She said that Chief Medical Director of the Federal Medical Centre, Nguru, Dr Abubakar Musa, disclosed this while briefing the Minister of State for Health, Dr Osagie Ehanire, who was on assessment tour at the school.
She said Musa said the establishment followed approval from the Federal Ministry of Health and the Nursing and Midwifery Council of Nigeria.
"This is in order to address the growing shortage and imbalance in the availability of skilled manpower that is prevalent in the North East and most especially in Yobe.
"The School is to be situated at the former Federal Medical Centre old site as the Medical Centre has moved to a newly built permanent site," Akinola said.
Ehanire expressed optimism that the school when fully operational would drastically reduce the manpower challenge, not only within the catchment areas but the entire state.
"I fully approve and support the efforts to develop human resources based-staff, especially the School of Nursing and Midwifery to start as quickly as possible because we need those resources based-officers urgently," he said.
The minister called on the staff of the hospital to put in their best at least to work for 40 hours per week.
"While we are struggling to ensure that FMC Nguru gets its fair share from the Federal Government, you should also work with dedication and humility," he urged.
He said that the pressure on the center would soon be reduced with the federal government policy of revitalizing 10,000 Primary Healthcare Centres (PHCs) across the country.
Ehanire added that the PHCs would be handling basic health care services, while the FMC would only serve as a referral center.