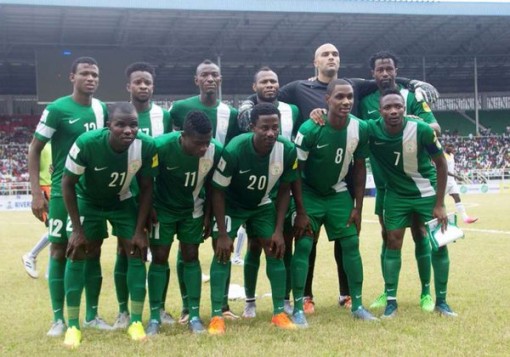 Nigeria's national team, Super Eagles are now 67th best team in the world in the latest Federation of International Football, FIFA ranking.
The team was in 70th position in the last ranking, but has now moved up to an improved position despite not having played a game last month.
With the new ranking, Nigeria is also the 16th best ranked team in Africa.
The Algeria's national team remains Africa's best ranking 32 in the world in the FIFA ranking released on Thursday.
Other African countries that are highly placed ahead of Nigeria are; Ghana who are 35th, Cote d'Ivoire 36th, Senegal and Egypt 43rd position respectively.
Argentina remained the number one ranked team in the world and are followed by Belgium, Colombia, Germany, Chile, Portugal, France, Spain, Brazil and Italy.