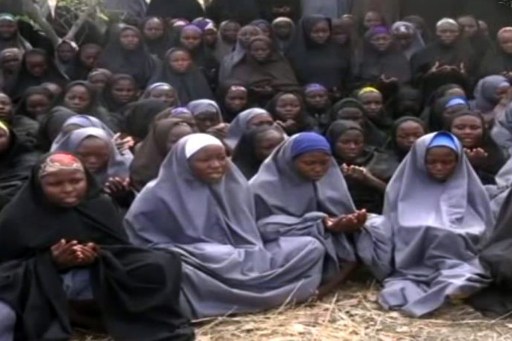 Nigerian Islamist group Boko Haram releases new video purporting to show kidnapped Chibok schoolgirls.
The video was sent to Ahmad Salkida, a Nigerian journalist who fled to Dubai after being harassed by security agents during the Jonathan administration.
Salkida had claimed in interviews that he had direct connection with the leader of Boko Haram, Abubakar Shekau.
The video shows some of the missing Chibok girls with a Boko Haram member reading a message to the family of the girls and the federal government. One of the girls was carrying a baby.
Salkida in a series of tweets on his handle @ContactSalkida said he watched "horrifying" images of some of the Chibok girls allegedly killed by the Nigerian military airstrikes in the Sambisa Forest.
The journalist said the video was exclusively released to him by Abubakar Shekau, the ousted leader of the insurgents.
"I'm studying the video of the Chibok girls that was sent exclusively to me before their abductors upload on it You Tube later, @ BBOG_Nigeria," he tweeted.
Salkida had earlier tweeted: "Just in: Jama'atu Ahlil Sunnah Li-Da'awati Wal-Jihad #BH has released a video showing the abducted #Chibokgirls and restating their demands.
"This is the second time Shekau has ordered a video of the girls to be released to the public, since the abduction of the girls 852 days ago."
"Many of the girls can be seen in the video, a Chibok Girl speaks in mother tongue and narrates how airstrikes has killed dozens of her mates."