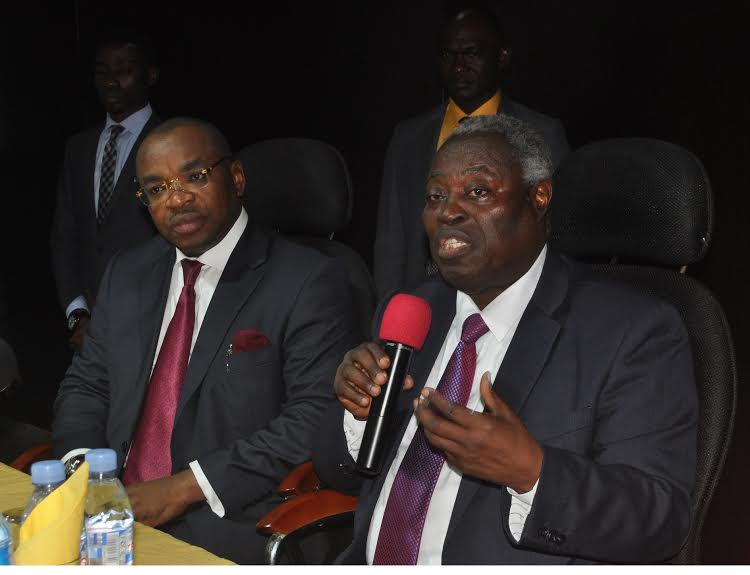 Kazeem Ugbodaga
In the midst of economic hardship, the General Superintendent, Deeper Christian Life Ministry, Pastor William Kumuyi and the Governor of Akwa Ibom State, Emmanuel Udom have predicted hope for Nigeria.
The due spoke on Sunday at the International Bible Training Centre, IBTC, Ayobo area of Lagos,Southwest Nigeria during the Sunday service of the Deeper Christian Life Ministry.
Udom, who addressed thousands of Deeper Life congregation expressed hope that the nation would get over its present economic hardship.
The governor said despite the challenges facing the nation, Nigerians should know that there must be a wilderness before the Promised Land.
He said the nation had been sustained despite the challenges due to the prayers of Christian leaders and their followers, adding that the nation would soon get over its numerous problems.
Udom challenged Nigerians to live righteously as any nation that would make progress must have its root in righteousness, saying that, "it is righteousness that exalts a nation."
The governor said the things of God could not be gotten through shortcut, stressing that Nigerians must embrace humility and repent of their sins so that God could take them to the Promised Land.
Challenging Christians to pray for the nation, Udom said he prayed for Akwa Ibom State and Nigeria more than he prayed for his children, adding that "God who has brought us this far will take us to the Promised Land. The same God who promotes other nations will promote Nigeria."
On corruption, Udom said Nigerians must correct the notion that all those in government were corrupt, stressing that if corruption must be tackled in the nation, it must begin from individuals through attitudinal change.
"When people look at corruption, they think that it is government that is corrupt. Let us look at ourselves, there is no small corruption and there is no big corruption. I am an apostle of the fact that we should re-orientate ourselves," he said.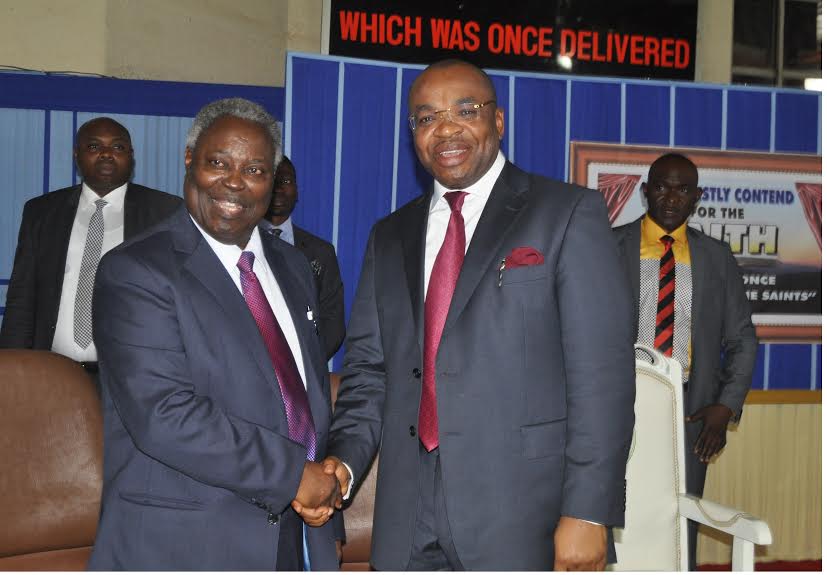 Speaking, Kumuyi said Nigerians needed hope to make progress and that once there is hope and focus, the nation would get to its desired destination.
He also called for attitudinal change for things to get better in the country, adding that this change would begin with a step at a time and with a clear focus on where "we are heading, Nigeria will be better."
Earlier in his sermon titled: "The Renewed life of a Rapturable Saint," the man of God charged Christians to shun all forms of covetousness, fornication, uncleanness, idolatry, among others and embrace righteousness and holiness of heart.
"If we are born again, we will set our affection on the things above," he said, adding that godliness and righteousness should be the priority of the Christians in their working places and at home.
He added that if Christians must be rapturable, they must do everything to the glory of God and not for selfish motive and self-glorification.