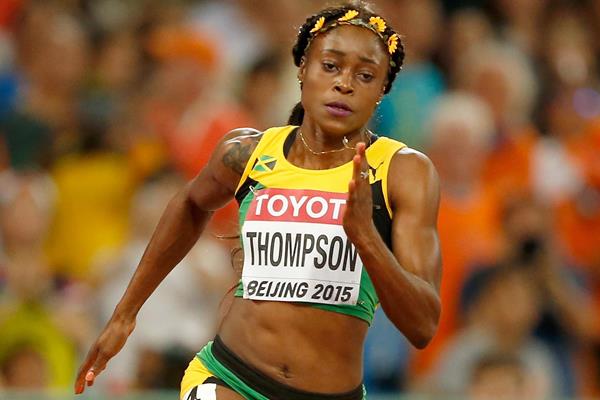 Jamaica's Elaine Thompson won the women's 100m at the Rio Olympics as two-time champion Shelly-Ann Fraser-Pryce had to settle for bronze.
Thompson, 24, took the title in a time of 10.71 seconds, just 0.01 seconds outside her personal best.
Compatriot Fraser-Pryce, 29, who was attempting to become the first woman to win three successive golds in the event, finished third in 10.86.
USA's Tori Bowie won the silver medal in 10.83.
Dutch star Dafne Schippers, second behind Fraser-Pryce at the 2015 World Championships, finished fifth in 10.90.
Thompson said: "When I crossed the line and glanced across to see I was clear, I didn't know how to celebrate."
Fraser-Pryce said: "What I'm most happy about is the 100m title is staying in Jamaica. I'm on the podium with my training partner. I'm proud of Jamaica."
Britain's Desiree Henry, 20, failed to make the final after finishing fourth in 11.09 in her semi-final, while Asha Philip was eighth in 11.33 in her race.
"I guess it wasn't the Olympic ending I was really hoping for in terms of trying to make the final," said Henry.
"But I'm proud of myself for growing as an adult and believing that I could run up against these girls and really trying to make it to the final."
Team-mate Philip said: "I'm not doing as well as I want to be doing, but I'm still at the Olympics and I've made a semi-final.
"I am bitter inside because I came here to at least run a personal best."
-BBC Sports