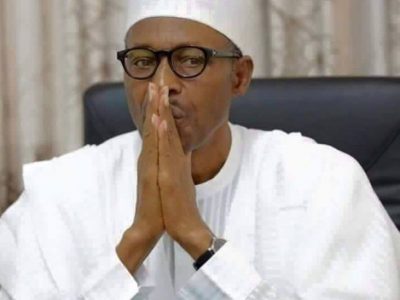 The decision to release Boko Haram suspects in exchange for abducted Chibok schoolgirls as being demanded by the terror sect, will be a political decision.
Chief of Defence Staff (CDS), Gen. Gabriel Olonishakin stated this while fielding questions from State House correspondents after a security meeting, held in the Presidential Villa, Abuja on Monday.
He, however, said that military operations against activities of the terrorist group would continue irrespective of any negotiations with the sect.
"That is a political decision to be taken.
"The military decision is that we are going ahead with our operations.
"The operation is being conducted appropriately.''
The CDS stated that the military authorities were analysing the video released by Boko Haram sect and "we will make appropriate comments at the right time''.
He said that one of the people declared wanted by the army in connection with the abduction of the Chibok schoolgirls had surrendered himself to the army for interrogation.
Olonishaki disclosed that the meeting went beyond discussing security matters, saying that it also discussed issues on floods apart from terrorism.
Also speaking on the outcome of the meeting, the Comptroller-General of Customs, retired Col. Hameed Ali said the meeting took the form of workshop as participants were trained on how to respond to emergency issues.
"It was not a meeting as such, it was a little workshop that was arranged for us to understand how to respond to emergency issues, how to be in the position to advise the President to take the right decisions under emergency cases either terrorism, flood or any other thing.
"It was put together for chief executives to sit down and understand the processes of thinking when there is disaster.
"And I think that is what we have learnt today, and hope we will put into use.''
Also commenting on the activities of the Boko Haram, the Minister of Information, Alhaji Lai Mohammed, said even though the Federal Government was in touch with the sect, the government is being careful and cautious in view of the split in the leadership of the group.
"What is important to government is the safety and security of these girls.
"Don't forget that this is not the first time we will be engaged in talking and engaging them.
"The point is we assure the nation that we are on top of the situation.
"We are not even just reacting to the video; we have gone far beyond the video in talking to the group already.
"Until you are able to ascertain the authenticity of the people you are talking to, you don't go into details.''
On the planned protest-march to the Presidential Villa by members of the BringBack Our Girls' group, Mohammed stated that government was committed to doing everything possible to rescue all kidnapped citizens, including the Chibok schoolgirls.
"We appreciate their commitment to the return of these girls but there are few things we need to do behind the scene.
"What we are saying is that the government is committed to do everything to rescue these girls."