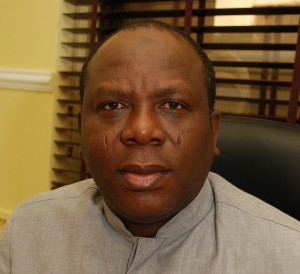 Kazeem Ugbodaga
Lagos State Government on Tuesday vowed to clampdown on unregistered taxi operators operating without franchise.
Special Adviser to the Governor on Transportation, Prince Anofiu Elegushi made this vow in Ikeja, Lagos, Southwest Nigeria while restating government's commitment to regulate taxi system in the state with a view to ensuring safety and security of passengers.
Elegushi stated that appropriate franchise system had been developed to ensure control and regulation within the sector, disclosing that the model adopted was a co-operative model involving franchise threshold of 50 vehicle at N100, 000 per vehicle.
The Director of Public Transportation and Commuter Service, Mr. Olubunmi Odukoya, said the terms of taxi operations were contained in the Road Traffic law 2012 and that subsequent regulation had been approved and released in January 2016.
While noting resistance and protest by some groups who wanted to pull out of their franchise, the director said the state government was not averse to any group or their interest by way of independence.
He added that the dictates of the policy was to ensure they hold a franchise and by implication a license.
Advising them to obtain a franchise or join force with any of the nine already in existence, Odukoya insisted the regulation was in the overall interest of Lagosians.
Commenting also on "Kabukabu" and the ease with which people used their vehicle to provide taxi service, the Odukoya noted that the enforcement arm of the state government would soon begin to enforce the law.
He added that registration of Kabukabu was only to create a database.
Odukoya said for any group to operate under a franchise, such must have a minimum of 50 vehicles, possess the adequate insurance facilities for both vehicles and passengers alike, adding that vehicle must also not be older than 12 years at the time of registration with all safety gadgets available.
He added that the cost of getting franchise was N5 million, with N100, 000 per vehicle.
It would be recalled that in April 2015, the Lagos State Government launched the new scheme which required all taxi operators to register their details with government before operating in the state according to regulation guiding taxi operation in the state.