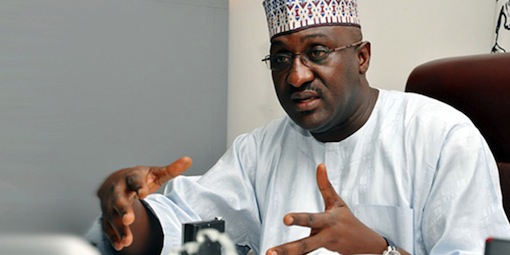 The Deji Adeyanju Strategy Team has announced the appointment of Mike Omeri as coordinator of his campaign as he gears up to succeed Olisa Metuh as the Peoples Democratic Party (PDP) National Publicity Secretary.
Mike Omeri, a former Director General of the National Orientation Agency (NOA) and a two time Commissioner for information in Plateau and Nasarawa state, is an influential figure in the north central region and in the party.
A statement issued by Adeyanju's Strategy Team read: "We believe Omeri will bring his wealth of experience, direction and influence to our campaign towards electing Deji Adeyanju as the next National Publicity Secretary (NPS) of PDP.
Adeyanju who declared his interest in the position weeks back says he recognizes the fact that the party is by no means perfect but stressed that "I am aware that over the years PDP has deepened democracy in the country and has contributed immensely to the growth and development of Nigeria as a whole."
"Following the defeat PDP suffered in the last general elections, and the zoning of the office of the National Publicity Secretary (NPS) to the North Central Region of the country, I have decided to contest for the office and a place on the National Working Committee of the party."
"I believe I possess the skills, ability and the personality to make an outstanding contribution to the task of improving the image of the party. It is for this reason that I solicit the support of all members of the party as I work to actualise this ambition," he said.
He then pledged to give his best in the day to day activities of the office. "I pledge to ensure that the image of the party, the protection and polishing of which is the objective of the Directorate of Publicity, will be significantly better at the end of my tenure than the way I met it. I pledge to execute my duties with exemplary discipline and dedication to duty."
"In return for your support, I pledge to bring a new way of doing things to the Publicity Secretariat of the party. I pledge to lead a revolution that will not only strengthen the faith that members and supporters have in the party, but which will also convince millions of Nigerians that as a party PDP has their best interests at heart and is the most viable vehicle with which to deliver on our collective dreams & aspirations."
"This way, together with the leadership of the party, I believe that we can make this party great again," he added.