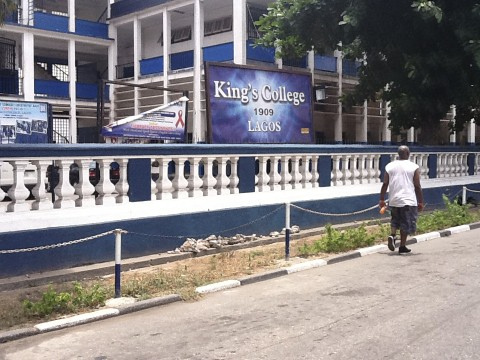 The Association of Senior Civil Servants of Nigeria, King's College unit, has pleaded with the Federal Government to intervene in the non-payment of teachers' salaries in the school.
Mr Jude Uchechukwu, the chairman of the association, made this appeal in Lagos.
According to Uchechuwku, there has been a delay in the payment of staff salaries since May.
"We want to appeal to President Muhammadu Buhari to intervene in this development because we are no longer finding it easy.
"The problem started in May when we were told that N437 million salary emolument for the college staff was captured in the 2016 budget but that only N37 million was approved.
"Since the figure is captured in the ministry's budget, we cannot therefore understand why only King's College is experiencing non-payment of salaries in the last four months.
"We know that the ministry has been trying to address this issue but we are tempted to believe that this mix-up is coming from the budget unit of the Federal Ministry of Finance.
"The association is of the view that it is high time something is done fast to correct the mistake.
"We have vowed that until the issue is sorted out and all our four months salaries are paid, we will not resume school after the holiday," Uchechuwku said.
The unionist said that the continued delay in the payment of salary had taken a toll on the welfare of members as "life is becoming unbearable for us," he said.
The chairman said that going by the current economic hardship in the country, many of the teachers had resorted to finding other means of survival.
"However, the teachers have been going about their normal duties despite this challenge.
"It has not been easy considering the fact that many of them have families and dependents to cater for.
"This is the fourth month now and by next week, they will be preparing to pay August salaries and we are still not sure if there will be any salaries for the teachers," he said.
Some of the teachers, who spoke to NAN anonymously, said despite the challenge, they had remained resilient in sustaining the college's academic and other activities.
They called on the Federal Government to quickly sort out whatever error of omission from the concerned quarters in order to pay the outstanding salaries.