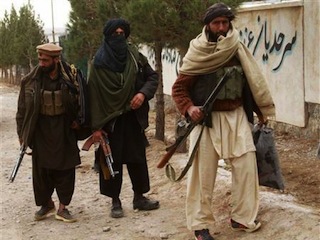 Six men, comprising three Afghan soldiers, two policemen and one civilian, were reportedly hanged by the Taliban in Afghanistan's remote south-western Farah province.
Mohammad Qol'Alamyar, Head of Operations for Farah Police, said on Wednesday in Kabul that the deceased were abducted a couple of weeks ago while on their way to work.
He said that the men were sentenced to death for allegedly collaborating with the government in a Taliban desert court session.
Qol'Alamyar noted that the Taliban had recently stepped up abductions and killings of Afghan security forces in order to undermine the morale of the government and its forces.