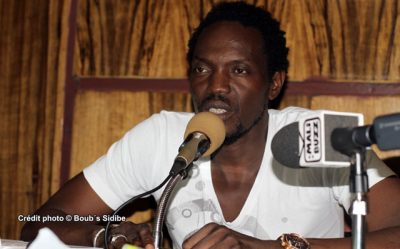 At least two people were killed during protests organised on Wednesday in support of a young activist and radio presenter who appeared in court on the same day.
The controversial host, Mohamed Youssouf Bathily alias Ras Bath, was charged for "indecent assault and committing sexual offences" .
He was arrested on Monday night on orders of the public prosecutor.
On Tuesday, he appealed through his social media platforms for youths to massively come out and support him and say "Yes to freedom of expression."
On Wednesday, hundreds of youths invaded the court where his case was being heard and broke the courtroom door.
Security forces intervened to disperse them using tear gas, but the protesters responded by throwing blunt objects at them.
The confrontation left a number of people injured, while two vehicles stationed near the court were burnt down.
Bathily presents a show called Cards on the Table on Maliba FM radio, in which he often attacks policies of the government.