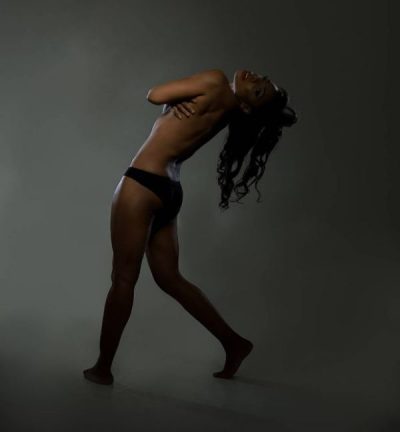 Dancer and mum of two Kaffy posted a topless photo of herself last night as she took time out to appreciate her body.
She captioned the photo, which was shot by Kelechi Amadi-Obi, with the words "My body is my art. My canvas. My paintbrush. My instrument of expression. #Beinspired #fitmom#dancemom #dancetrepenuer Be Happy In You!!! @kelechiamadiobi thanks for this! Inspired [email protected] : I celebrate this body as its a testimony of God's ingenuity . A production factory . An abode for passion. A chamber for motherhood . A masterpiece."
Her followers were quick to tell her that her photo was indecent and someone even suggested that it would encourage rape.
But Kaffy wrote to defend herself: "It's quite myopic how u see but it is expected. You judge me for taking clothes off to inspire but a lot of ur daughters, sons, brothers, sisters are victims today of terrible crimes . Harm inflicted upon them by people who claim to be perfect . Many who flaunt flawless personalities in ur home, church, mosque and workplace but are demented dark souls within. my daughter will not live a meaningless life and that what matters some of yours appear perfect and if you know what they do with their body . You would prefer they take naked picture sef than defile their body they way they do.my body is God's TEMPLE .HE is d only one invited to the service I conduct in it.so worry about yourself and Him (sic)."
This is not the first time Kaffy will be flaunting her fit body or responding to rude comments.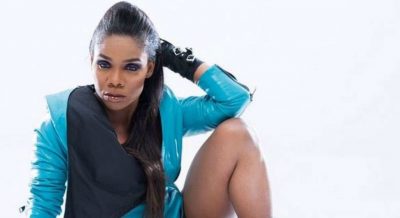 Apart from regular workout pictures which often expose her body generously, the Olabisi Onabanjo University diploma holder posted her pregnancy pictures online.
The celebrity dancer and her husband, Joseph Ameh, celebrated their fourth wedding anniversary on June 2, 2016.
Kaffy danced her way to superstardom when she broke the Guinness Book of Records World Records for "Longest Dance Party" at the Nokia Silverbird Danceathon in 2006.